Khabib Nurmagomedov Calls Out Mayweather, Trashes McGregor
Khabib Nurmagomedov
Calls Out Mayweather
... Trashes McGregor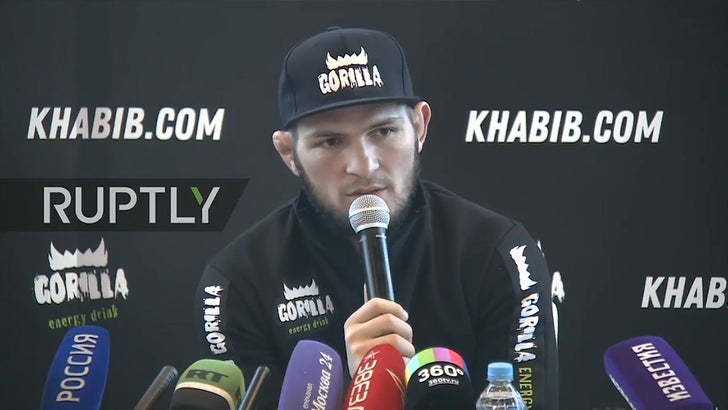 Ruptly
And as for Conor McGregor ... Khabib says that guy was ALL TALK -- but ever since the fight, it seems Conor "forgot his tongue."
The UFC champ spoke with reporters for almost an HOUR at a press conference in Moscow on Monday and explained why he's dead serious about getting a shot with Floyd.
"Frankly, I think money-wise, and competition-wise, the bout against Mayweather would be much more interesting [than a UFC fight against Tony Ferguson]."
"It has always been very interesting ... Two undefeated fighters? It would be very interesting to see who wins."
Khabib admitted some people on his own training team don't think he has a shot to beat Floyd in a boxing match -- "Well, this motivates me."
As for McGregor, Khabib said a reconciliation with Conor might be possible down the line -- but not right now. He also said he's not sure if he would shake Conor's hand if they ran into each other on the street.
Khabib says he has not spoken with Conor since UFC 229 on Oct. 6.
During the fight, Khabib says Conor tried to explain that all the insults leading up the bout were "only business" ... but Khabib wasn't having it.
After the ass-whooping, Khabib says Conor didn't have much to say -- "Maybe he forgot his tongue at home."
"It just happened. And it was quite high. I could've easily have broken my leg. You never know how you are going to act in a certain situation. You have to control yourself."
"I don't take anything back. I did what I did. But if I were looking at this from a side, I can't condone such behavior."
As for Floyd, he previously told us he thinks the fight with Khabib will happen and predicts a 9-figure payday.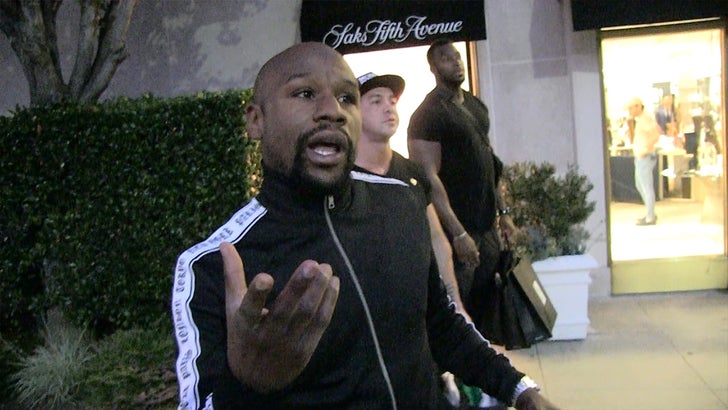 OCTOBER 2018
TMZSports.com