Quentin Tarantino Marries Daniella Pick, Throws Romantic Bev Hills Reception
Quentin Tarantino Wedding
Inside the Bev Hills Celebration ...
Goes '70s for First Dance!!!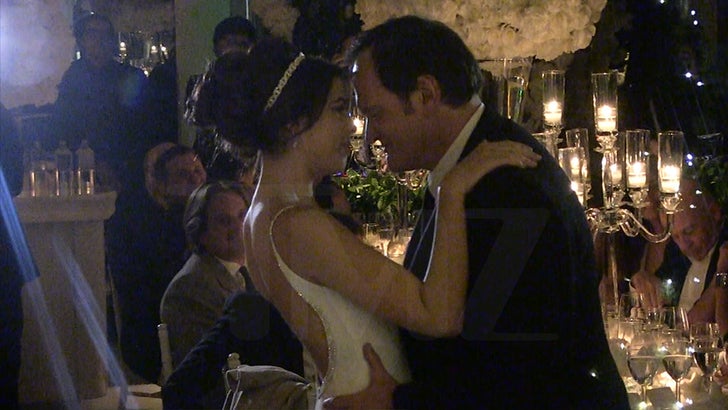 TMZ.com
Quentin Tarantino's waking up a married man after throwing a romantic, wild, semi-traditional Jewish wedding reception ... and we've got the video inside the celebration.
Quentin and his bride, Daniella Pick, showed up at Mr. Chow in Bev Hills Wednesday night after they'd tied the knot earlier in the day. They shared a kiss for cameras, then went inside to start the party.
Mr. and Mrs. Tarantino's first dance was to Don McLean's 1970 tune "And I Love You So."
Then they kicked off the party with the traditional Jewish chair dance, typically done to "Hava Nagila," but QT and Daniella -- an Israeli singer and model -- opted for Barry White's "My First My Last My Everything." Nice. 10 style points.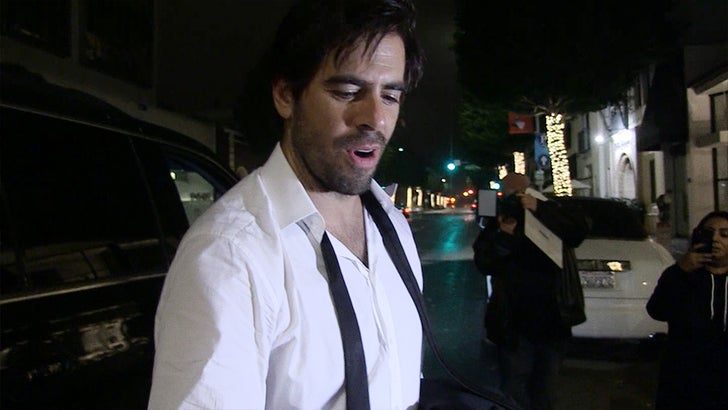 TMZ.com
Outside, Quentin's best man, director Eli Roth, was tight-lipped about his gift for the happy couple. Meanwhile, Daniella's mom happily let us know her fave movie from her new son-in-law.