Ryan Shazier Crushes Deadlift Workout One Year After Serious Back Injury
Ryan Shazier
Killin' Deadlift Workout
... One Year After Injury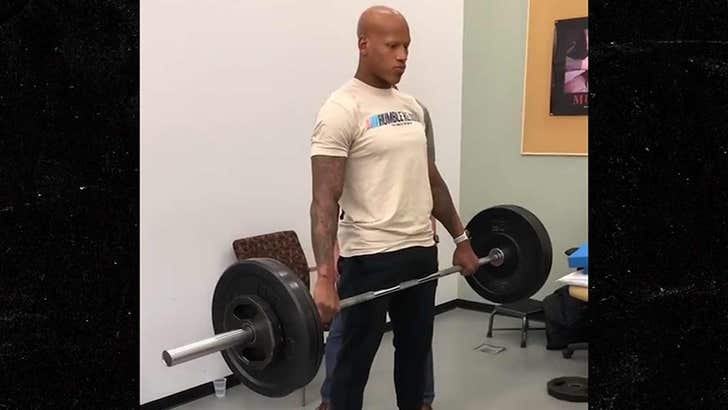 DECEMBER 2018
Ryan Shazier is making some incredible progress in his gridiron comeback ... crushing a deadlift workout just one year after suffering a serious back injury.
The Pittsburgh Steelers star required MAJOR spinal stabilization surgery last December after suffering a severe spinal injury while playing the Bengals during a Monday Night Football matchup.
At the time, there was fear he was paralyzed from the waist down ... but the guy has made some serious progress on his dream of returning to football ... just look at the update he posted on Thursday.
Shazier reflected on the injury on Wednesday -- the one year mark since the injury -- saying "Just a year ago my life changed forever. It was a scary moment for many people. I'm not going to lie, I was one of them."
"It's been a crazy, long journey, but it is not over yet. The best worst part about this journey that I'm on is the unknown. Day by day it's getting better than the day before."