Kanye West Gets Skateboard Lesson on How to Do an Ollie
Kanye West
How to Ollie 101
No Air, But Gettin' There!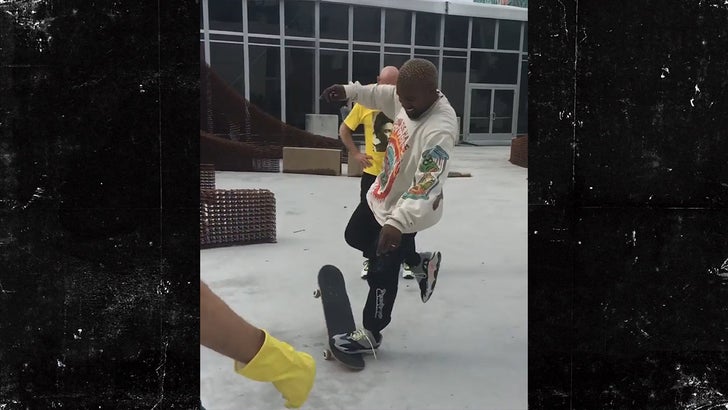 @araspa
Kanye West definitely ain't no Lil' Skateboard P -- aka Pharrell Williams, if you'll recall -- but it looks like he's interested in picking up some tricks of the trade ... like ollieing.
Ye was down in Miami, FL Sunday where he ran into skate videographer and Jenkem Magazine contributor Alex Raspa, who was quick to hop on the opportunity to teach the MC some moves after learning Kanye never learned how to ollie. It's skateboarding 101.
Alex's first tip for Kanye -- be comfortable, bro! He then shows Ye how to pop it up, slide the front foot up the board ... and try to get some air while landing back on the wheels.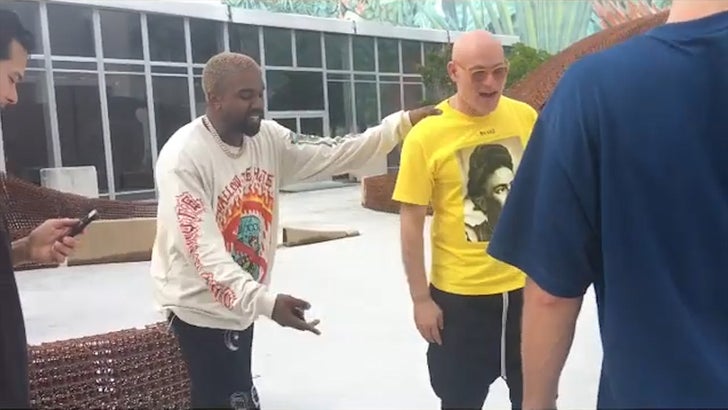 @araspa
Simple enough, right? Eh ... maybe not. Mr. West gives it a valiant effort, but he's no Tony Hawk. Gettin' close to Weezy status though! Kanye cruises a bit before making another ollie attempt ... getting praise from onlookers. But he tells 'em to hold their props for his "weak ass" tricks. It's big air or bust around these parts, apparently, for Yeezy.
Self-deprecating humor at its finest. Gotta love it.