Frankie Edgar Says He Wants To Fight Conor McGregor Or Max Holloway
Frankie Edgar
I Want McGregor Or Max Holloway
... For My Next Fight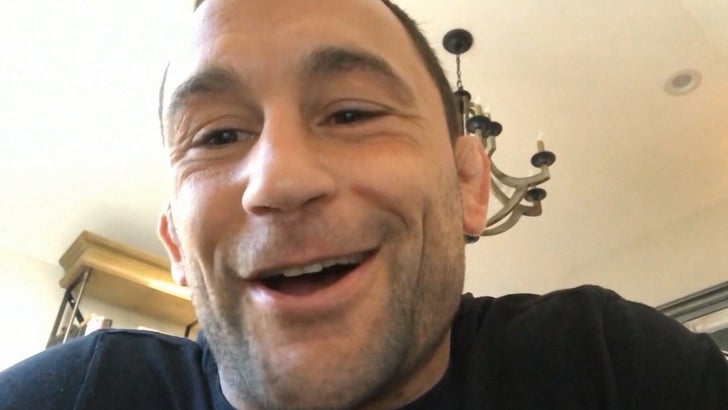 TMZSports.com
That's who UFC star Frankie Edgar tells TMZ Sports he wants to fight next.
"I'm hoping I get Max. I'm hoping Max sticks around at 45, and we get to finally get to square up. I think it makes the most sense."
Edgar is currently the #3 ranked featherweight contender behind Jose Aldo (#2), Brian Ortega (#1) and Holloway (Champ).
But, Dana White said this weekend he wants Max to move up weight classes ... so, if that happens, Edgar has his sights set squarely on the Irish superstar.
"I don't know, maybe Conor's free. Conor wants to get down and fight. We were supposed to fight a long time too. If I'm not fighting for the belt, then I guess Conor's the next best thing."
Neither matchup is all that far-fetched -- Edgar was scheduled to fight Holloway at UFC 222 back in March ... but "Blessed" was forced to drop out with an injury.
McGregor said in the past he offered to step in against Frankie ... but the UFC shut that down.
In other words ... both fights almost went down in March.
"[Conor is] the most popular guy of my era, let's be real, he is. It'll be a shame if I retire down the road and I get my kids and grandkids ask me if I ever fought Conor McGregor and I get to say no. I wanna say yeah."