Dolphins OL Ted Larsen Says Kenyan Drake Made Great Play, But He Wanted To Score!!
Dolphins Lineman Ted Larsen
Kenyan Drake Made A Great Play
... But I Wanted To Score!!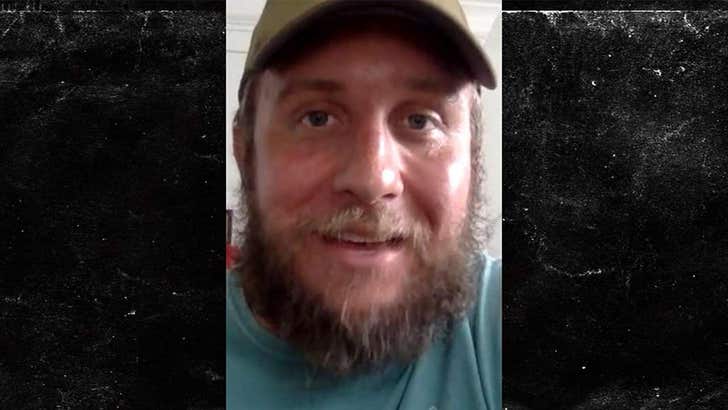 TMZSports.com
The Dolphins had one of the most EPIC walk off winning touchdowns in NFL history ... and Miami guard Ted Larsen laid out the block that made the TD possible.
But, how could the play have been even better?
WITH A FAT GUY TOUCHDOWN!!!
At least, that's what Larsen's saying ... 'cause the Dolphins OL tells TMZ Sports that while Kenyan Drake's play was amazing -- he says it coulda been even better if he got the rock.
"Obviously we scored and we won -- I would have selfishly liked if they had pitched me the ball or something like that!"
Larsen, sadly, didn't get the ball in the epic play ... but he DID throw the key block that sprung Drake for the final yards of the game-winner.
As for if he DID happen to get the ball ... Larsen says nobody else was gonna touch it, 'cause, "I was going to try to take it right to the end zone myself!"
And, when it comes to the celebration -- Larsen says he woulda done the exact same thing that Drake did!!!!
Which, as it turns out, Kenyan is REALLY regretting today ...