Jacquees and Keith Sweat Keep the King of R&B Debate Alive
Keith Sweat
Won't Proclaim He's the King of R&B
... Jacquees Weighs In Again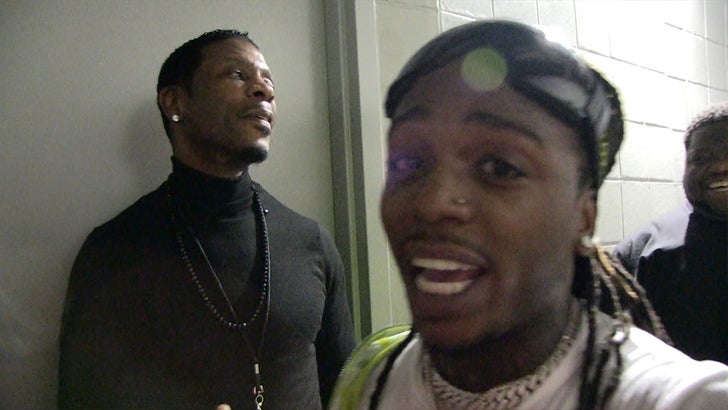 TMZ.com
Jacquees was happy to re-crown himself as the reigning King of R&B -- even in front of rhythm and blues royalty like Keith Sweat ... who bit his tongue around the youngin'.
We got Keith backstage Saturday at the V-103 Winterfest concert at the State Farm Arena in Atlanta, where we asked him to confirm definitively ... he is THE King of R&B, right? Keith?? Don't leave us hangin', man!!! Get this ... he denies any such title.
Luckily, Jacquees wasn't too far away and scurried on over to chime in on the debate (again) that's been raging for about a week now. He doubles down ... saying he's this generation's KoR&B, and got very specific with the age demographic.
While Keith didn't completely check Jacq on the claim as he, perhaps, could have -- Lord knows others did -- KS does remind him ... nobody gets the bag like me, kid.