Cain Velasquez, 'I'm Good Enough to Beat Jon Jones'
Cain Velasquez
'I'm Good Enough to Beat Jon Jones'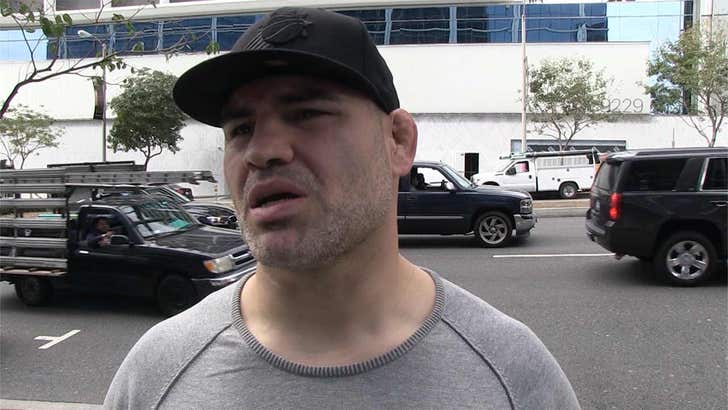 TMZSports.com
36-year-old Cain is squaring off with Francis on Feb. 17 -- his first fight since defeating Travis Browne at UFC 200 in July 2016. After that fight, Cain was sidelined with bone spurs in his back.
But now, the former 2-time UFC heavyweight champ says he's been training like a maniac and feels like his old self -- and he's ready to compete with the best in the world ... including Jones.
"I think I could beat him," Cain told us ... "I think I'm good enough."
"Jon Jones is an amazing athlete. I've watched him in all his fights. I know what he's capable of. Every guy poses a great challenge. I think he does as well."
Of course, he's gotta get through Ngannou first ... which ain't gonna be easy. That dude's a monster.