Tim McGraw Says Screw Parties, Vote Your Conscience in the 2020 Election
Tim McGraw
Screw Red or Blue in 2020 ...
Let Your Conscience Be Your Guide!!!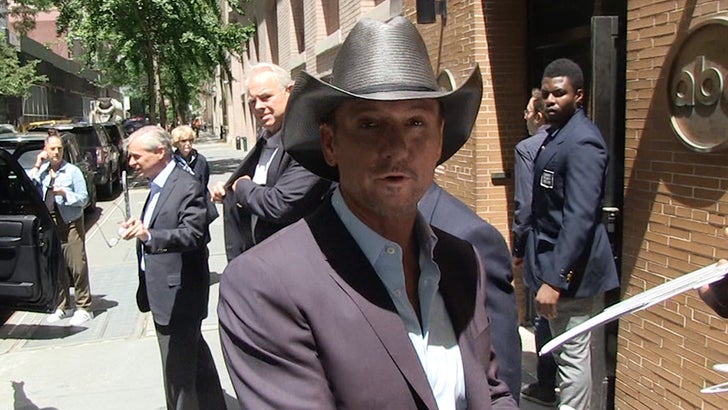 TMZ.com
Tim McGraw is a strong believer in country over party ... not country music, but country U.S. of A.
We got the country singer leaving the ABC building Tuesday in NYC, and asked what it's like to be a notable Democrat among a predominantly Republican music genre. He tells us above all else ... he just loves being an American.
Tim doesn't offer any scorching hot political takes, but instead reminds folks the most important duty for U.S. citizens is to get out and vote ... and vote your conscience.
McGraw's known for going against the grain in the country music biz -- he's a gun control advocate and publicly supported Obama in the past -- so it's not too hard to read between the lines.