Farrah Abraham Throws Shade at Amber Portwood, Jenelle Evans
Farrah Abraham
Throws Shade at Amber & Jenelle ...
'Making All the Wrong Choices'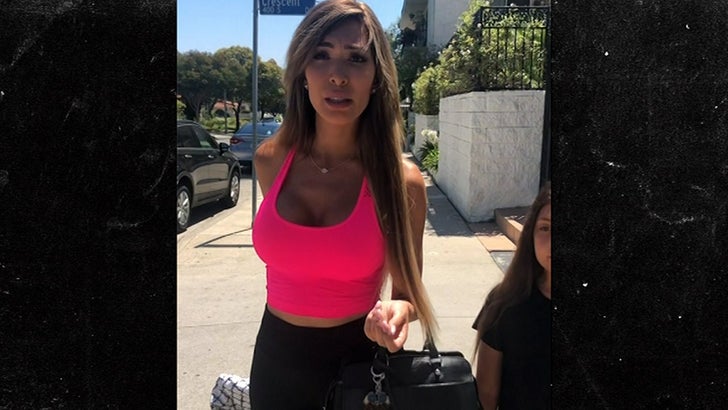 MEGA
Farrah was in L.A. Thursday and said she flat out saw Amber's troubles coming from a mile away ... she certainly didn't show any empathy for Jenelle either.
As we reported ... Amber was arrested on 3 felony charges, including domestic battery and criminal recklessness with a deadly weapon. She allegedly went after her BF, Andrew Glennon, with a machete and threw a shoe at him. She also lost custody of her and Andrew's infant son.
Jenelle, on the other hand, regained custody of her kids not long ago but only after going through weeks and weeks of turmoil. And now ... cops say Jenelle admitted to them she made up the whole David-Eason-shot-our-dog incident and called it a PR stunt.
Check out what Farrah has to say about all that ... she feigns worry for them but maybe mixed with a little secret delight.