Taylor Swift Accepts AMA, No Direct Mention of Scooter Braun or Big Machine
Taylor Swift
Accepts AMA
This Year Had 'Some of the Hardest Things I've Gone Through'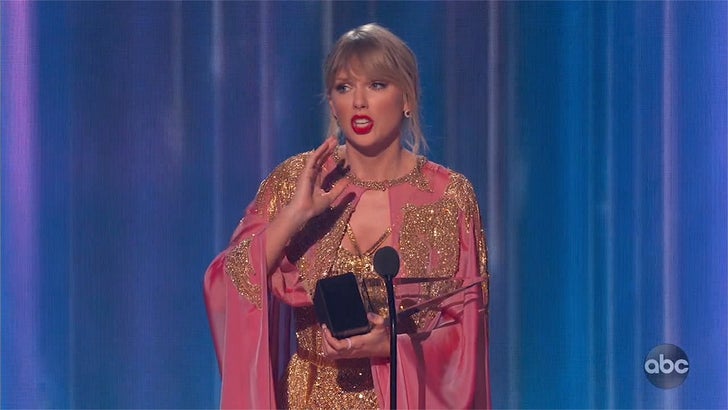 ABC
8:16 PM PT -- Taylor just won Artist of the Year, and said the last year has had some of the best and hardest times of her life. While she never mentioned Scooter or Big Machine directly, it's hard to imagine she wasn't referring to the situation.
It's also worth mentioning that Taylor's outfit at the beginning of her performance had the names of her old albums ... a not-so-subtle dig at Braun.
Taylor Swift could not have been more gracious accepting the AMA Artist of the Decade award ... and there wasn't a peep about her old songs, Big Machine or Scooter Braun.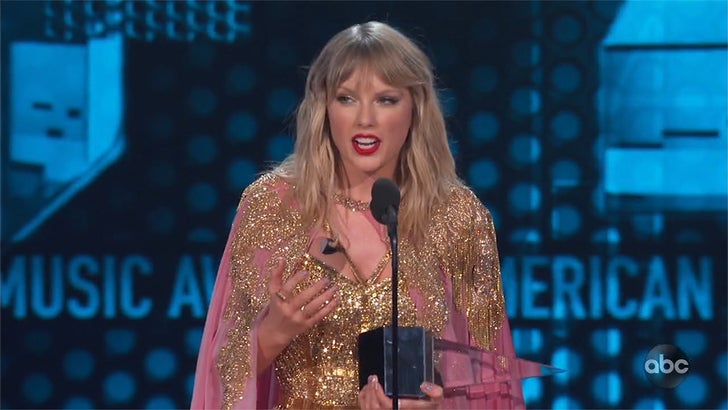 ABC
Taylor sang most of her biggest hits, including "Love Story," "I Knew You Were Trouble" and "Shake it Off." What's interesting ... she didn't sing "Bad Blood," or "We Are Never Ever Getting Back Together" ... the latter could be a metaphor for her relationship with Big Machine, so not singing it was interesting. She opened the set with her new song, "The Man."
Swift got huge applause and thanked just about everyone in her life, but no mention about her raging dispute with BM and Braun.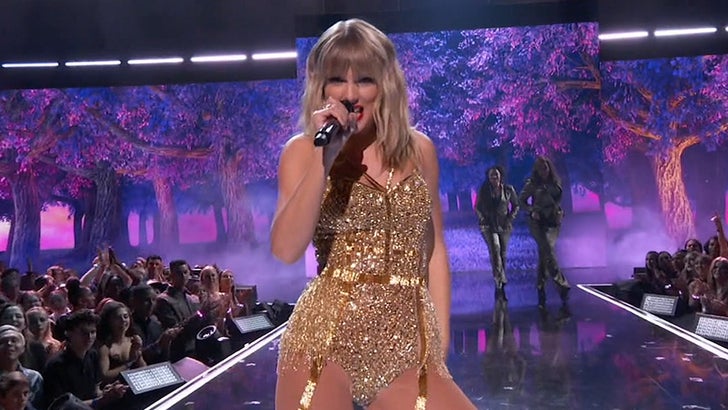 ABC
Our sources tell us ... Taylor and/or her team have not met with Scooter and/or reps from Big Machine ... this after Scooter's overture Friday morning. We're told there are no plans to meet.