Denny Hamlin on Daytona 500 Celebration, I Didn't Know Ryan Newman Was Hurt
Denny Hamlin
On Daytona 500 Celebration
I Didn't Know Ryan Newman Was Hurt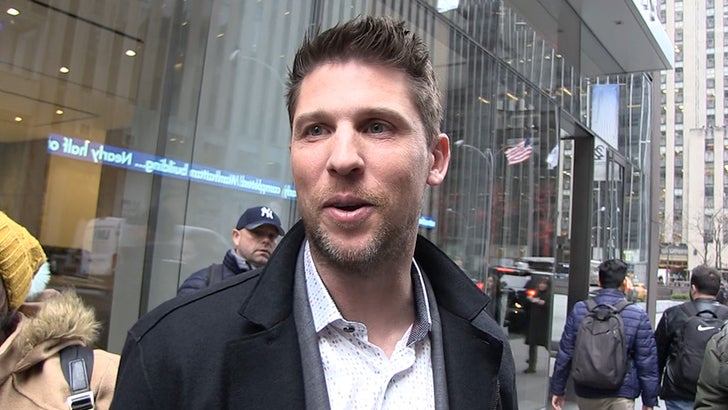 TMZSports.com
Denny Hamlin tells TMZ Sports the only reason he celebrated his Daytona 500 victory on Monday night is because he had no idea Ryan Newman was badly injured in a crash.
As Hamlin took the checkered flag, 42-year-old Newman had to be rescued from his car following a terrifying crash during the final lap.
Newman's car not only flipped on it's top -- but it was rammed by another car and exploded into flames on the track.
While emergency responders rushed to help Newman, Hamlin was doing victory donuts on the track as confetti fell from the sky -- shocking concerned viewers, who felt the celebration was incredibly insensitive.
But now 39-year-old Hamlin is explaining the situation ... claiming he simply had no idea Newman was battling serious injuries.
"We didn't know until we got into victory lane," Hamlin told us on the way out of the Sirius XM building in New York ... "So, it's unfortunate circumstances, but certainly thinking about Ryan."
We asked if he had spoken with Newman since the crash -- "No, I haven't spoken to him, but obviously they updated last night."
As we previously reported, Newman was rushed to a nearby hospital where doctors say he is now in serious condition -- but insist his injuries are not life-threatening.