Osundairo Brothers Showcase Acting Skills in Bizarre Comedy Sketch
Jussie Smollett 'Attackers'
Abel & Ola Flash Acting Chops ...
Bizarre Comedy Sketch
Jussie Smollet's alleged "attackers" Abel and Ola Osundairo are showing off their acting skills in a new sketch that's supposed to be comedic ... but really just looks weird as hell.
Our sources tell us, Abel and Ola recently shot the sketch as a way to showcase their acting chops and get back into the industry. We're told it's entitled "50 Shades of Black" ... but, no, it has nothing to do with the alleged racist attack on Jussie.
It's about the brothers having a good time with some lady friends -- who, as you can see in pics from the set, are scantily clad or simply naked with dark body paint. They planned to cut loose with the women, but apparently end up getting drugged.
Think 'Fifty Shades' meets "Hustlers."
Remember, Abel and Ola were extras on "Empire" and that's how they met Jussie. But, ever since they called him out -- alleging he hired them to pull off a phony attack -- they've had a hard time scoring gigs.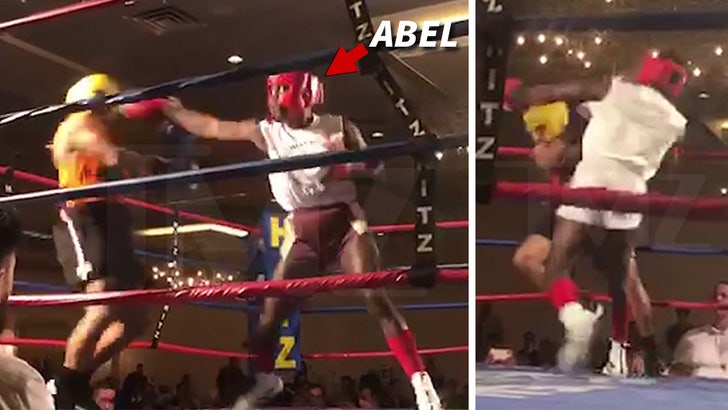 2/29/20
TMZ.com
We can't vouch for how funny their new sketch will turn out, but it certainly LOOKS titillating. We're told the finished product will be released on YouTube and IG in the spring.