Criss Angel
Sin City as a Ghost Town
It's a Very Sad Disappearing Act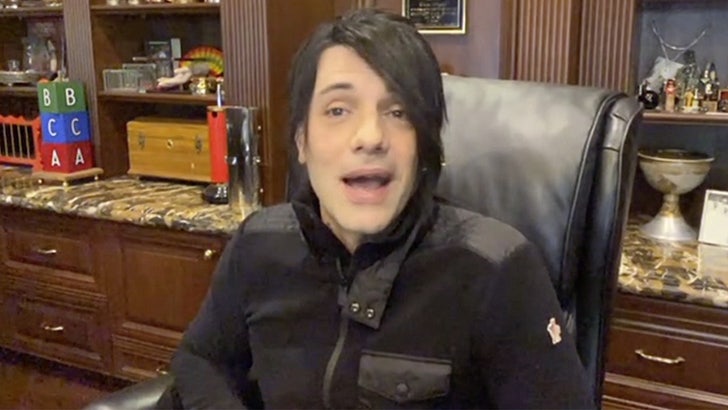 TMZ.com
Criss Angel's eyes are not deceiving him ... the Vegas strip has almost literally emptied out in wake of the coronavirus but he says when the time is right, it'll be ready for a comeback.
Criss joined "TMZ Live" Friday from his office and says it's been eerie to see Sin City -- the Entertainment Capital of the World -- come to a screeching halt as the COVID-19 pandemic triggers cities across the country shutdown.
But, he did more than just explain how the city's coping without the millions of tourists ... he showed us just how insanely empty the strip is at this moment. You can see him walking down one of the strip's main arteries as he made his way to Planet Hollywood.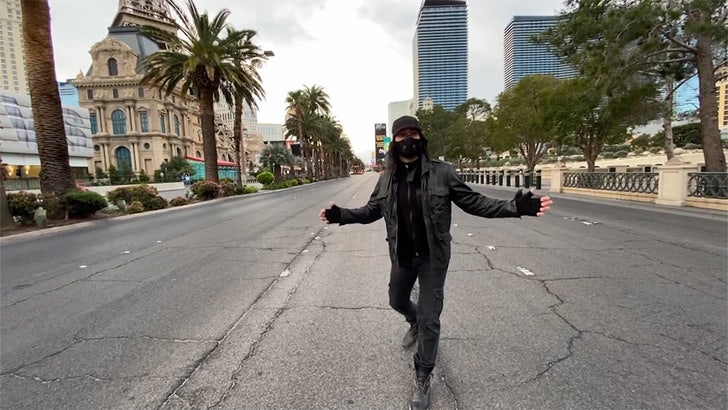 "1095" Criss Angel Studios
The streets are quite literally empty ... safe for a hop-on/hop-off bus that appeared to be completely empty. Criss, wearing an air mask, walks down the middle of the road. The sidewalks are totally empty too.
Check out the video ... Criss says during the worst of times -- like the Depression or during wars -- entertainment has always been everyone's escape. This pandemic, however, has created an unprecedented moment because it's literally shut down the entertainment business.
Vegas and entertainers like Criss rely purely on the 40 million tourists per year. Criss, however, has no doubt Sin City will make a comeback ... when the time is right, of course.