Colin Kaepernick Will Reach Out to NY Jets, Despite Fake Reports
Colin Kaepernick
Will Reach Out to NY Jets
... Despite Fake Reports
Colin Kaepernick has NOT been signed with the NY Jets, as fake reports suggest -- but he IS reaching out to the team in hopes of landing a deal, TMZ Sports has learned.
Colin's name was trending on social media on Thursday thanks to a bogus report that CK inked a 1-year, $9 million deal with the Jets.
THAT'S FAKE NEWS -- but what's real is Colin's interest in Gang Green ... with sources telling us Colin feels he would be a great fit with the org.
Unclear if the feeling is mutual -- but the Jets don't really have a lot of depth behind Sam Darnold at the QB position, so it's not a crazy idea.
Our sources say Colin has continued to work out and train like a maniac ever since his NFL workout back in November, where he told teams to "stop being scared" and make an offer already!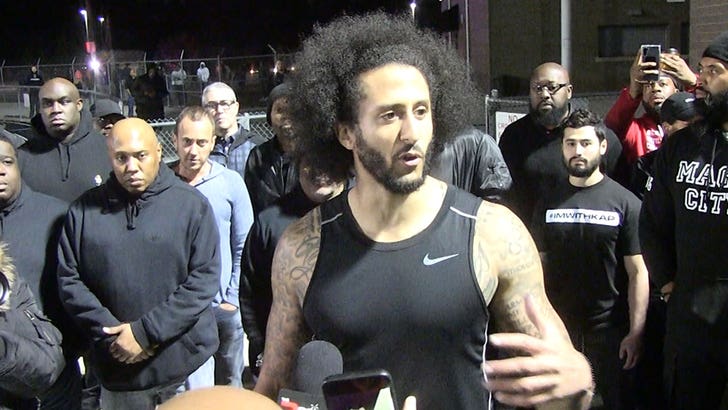 TMZSports.com
We're told Colin's team isn't putting all of their eggs in the Jets basket -- they're out to multiple teams in hopes of getting Kaepernick back in an NFL uniform for the 2020 season.