Daymond John
You Thought '08 Was Bad?
Financial Recovery Will Be Slooow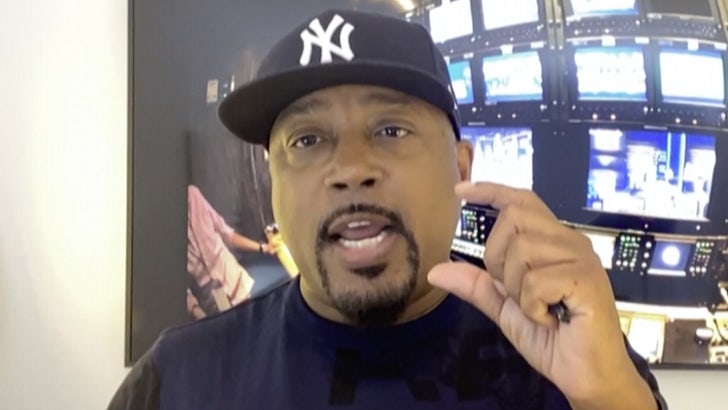 TMZ.com
Daymond John hates to be the bearer of bad news, but he thinks all signs point to our economic recovery being kinda like watching paint dry -- slow and painful.
The "Shark Tank" star was on "TMZ Live" Friday to talk about the unique economic challenges facing the nation amid the coronavirus crisis. Daymond doesn't mince words, and with record unemployment, he thinks there could be a real estate collapse in our future.
Check out the vid ... Daymond says what makes this economic crisis different than the Great Recession of 2008 is back then we weren't dealing with a virus that's claimed more than 75,000 American lives. He adds, it took a good 4 to 5 years to bounce back from '08.
Daymond recently told us the crisis could change the retail business in permanent ways -- many of them good -- and he says there's still some positive news. Watch the clip, he says it all pivoting ... with technology.