Antonio Brown Out for NFC Championship Game, Bucs Announce
Antonio Brown
Out For NFC Championship Game
... Bucs Announce
The Tampa Bay Bucs confirmed the superstar WR is OUT for Sunday's NFC Championship game against the Packers in Green Bay.
The 32-year-old has been nursing a knee injury he suffered in the 1st half of last week's playoff game against the New Orleans Saints.
AB barely played in the 2nd half of that game -- and sat out of practice on Thursday. In other words, it was a long shot he was going to play anyway.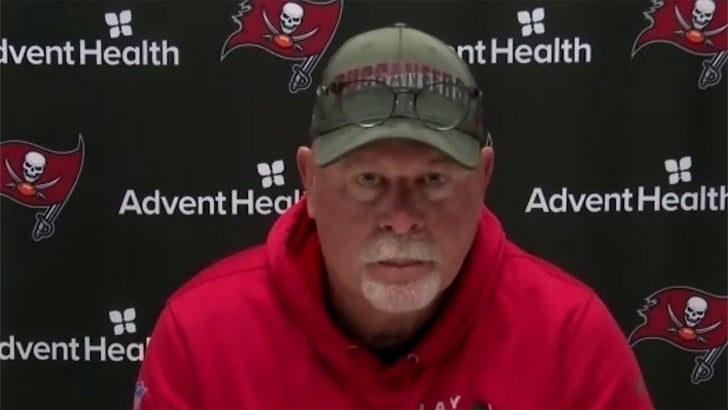 Tampa Bay Buccaneers
Yeah, TB12 has a ton of weapons -- but worth noting Brown was Tom's top target in the final 5 games of the regular season.
Green Bay was a 3.5 favorite before the Antonio Brown news. This will likely only widen the spread.