Young Dolph Shooting Suspect Identified, Wanted For Murder
Young Dolph Shooting Death
Suspect Identified
Wanted For Murder
There's been a break in the investigation into Young Dolph's death ... law enforcement says a suspect has been identified and is wanted for murder.
The U.S. Marshals, Memphis Police Department and Tennessee Bureau of Investigation say one of the suspects is a 23-year-old man named Justin Johnson.
Authorities released a mug shot of the suspect Wednesday and say Johnson is wanted for a slew of charges, including first-degree murder.
Waiting for your permission to load the Instagram Media.
According to his social media page, Johnson appears to be a local rapper who goes by the name StraightDrop. His page is flooded with pics of himself flaunting clothes, money and expensive cars.
Law enforcement says Johnson is on the TBI Most Wanted list, has ties to organized crime and should be considered armed and dangerous ... and there's a combined reward of up to $15,000 for information leading to his capture.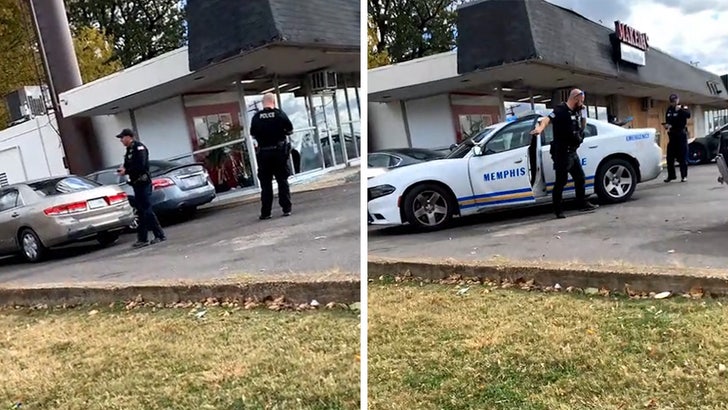 11/17/21
Low Key/Facebook
The feds allege Johnson shot Young Dolph to death ... and they say he also has an outstanding warrant for violating his federal supervised release from a separate weapons offense.
There was a second person in the surveillance video, but authorities did not mention or name him.