Shanna Moakler's Boyfriend Matthew Rondeau Arrested for Felony Domestic Violence
Shanna Moakler
BF Arrested for Domestic Violence
She Says They're Done!!!
1:17 PM PT -- Shanna tells TMZ …"I wanted to let everybody know that I'm okay and thank you for your love and support. I'm surrounded by my family and friends."
Sources familiar with the situation tell TMZ … the incident spells the end for Shanna and Matthew, and she will never get back with him.
We're told Matthew is not living with Shanna anymore and has been kicked out of her home. We're told he's still in jail and Shanna's camp will arrange for his belongings to be removed from her place.
Shanna Moakler's boyfriend, Matthew Rondeau, has been arrested for felony domestic violence on the heels of a disturbing video in which he accused her of cheating and said their relationship was over.
Law enforcement sources tell us Shanna and Matthew got in a fight Wednesday night at their home after he accused her of cheating. Our sources say Shanna left the home, but returned Thursday morning where the fighting continued and allegedly became physical.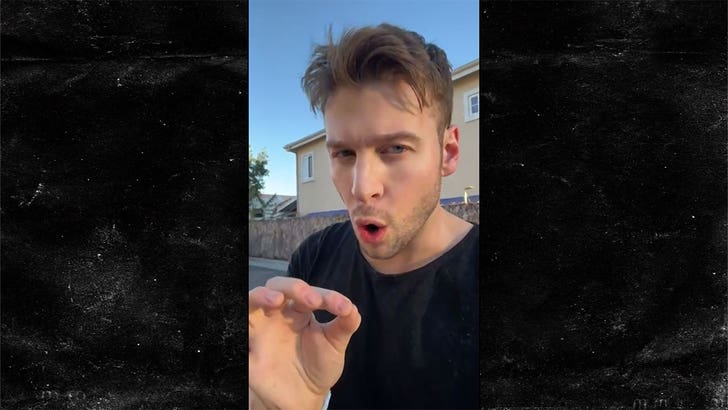 2/24/22
We're told cops were called, and Shanna had visible marks on her body ... Rondeau was arrested for felony domestic violence.
Moakler was just a contestant on "Celebrity Big Brother" -- the show's finale was Wednesday night.
In a video posted to Moakler's Instagram page Thursday, an irate Rondeau -- who was recording himself -- accused Moakler of cheating on him and called her a fake person. Rondeau said he and Moakler were finished as a couple and he'd never speak to her again.
The video and arrest are just the latest in a string of problems for the couple since she joined the "Big Brother" house. TMZ broke the story, Rondeau had recently been spotted shopping for engagement rings ... but was rethinking his possible proposal after Shanna was accused of flirting with fellow "BB" contestant Lamar Odom.