Jussie Smollett Released from Jail Pending Appeal
Jussie Smollett
Gets Out of Jail ...
While He Appeals Case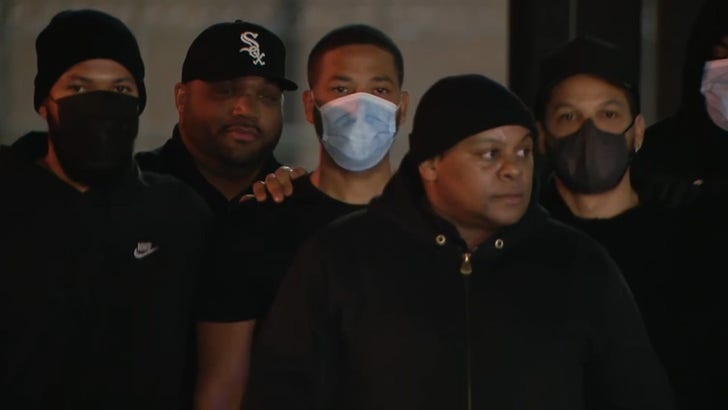 Fox 32 Chicago
6:25 PM PT -- Jussie just walked out of jail in Chicago ... and he was flanked by a bunch of security guards as he was whisked away into a waiting SUV and drove off into the night.
There was a media circus Wednesday outside the Cook County Jail, with dozens of reporters and cameras waiting for Jussie to be released from custody ... and he walked right by without saying a word.
Jussie's legal team talked, though, and they had quite a lot to say ... railing against the judge who sentenced him to jail time, claiming the sentence was unconstitutional and draconian.
There was finally some insight on what nearly a week in jail was like for Jussie ... his lawyers said when they were talking to him at one point through a glass barrier it looked like Jussie had given up and lost hope in the constitution.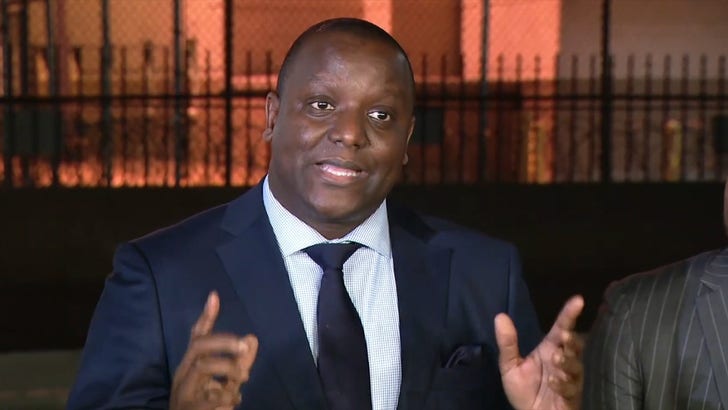 Fox 32 Chicago
One of Jussie's attorneys, Tina Glandian, tells TMZ ... "We are gratified that Jussie will be back with his family and loved ones and look forward to a dispassionate review and reversal of the serial injustices visited upon him."
Jussie Smollett is going free -- at least for now -- while he tries to get his sentence for the hoax attack overturned.
The appeals court ordered Jussie's release during the appeal process. He's being released from Cook County Jail on his own recognizance, but if he misses any future hearings it'll cost him $150,000. It's unclear when exactly he'll be walking free.
Clearly, the state isn't happy with the decision ... its response to the ask for release reads, in part, "Rather than attempt to meet his burden of showing good cause for his immediate release, Mr. Smollett makes only cursory, woefully undeveloped arguments. Each fails to demonstrate good cause to stay his jail sentence."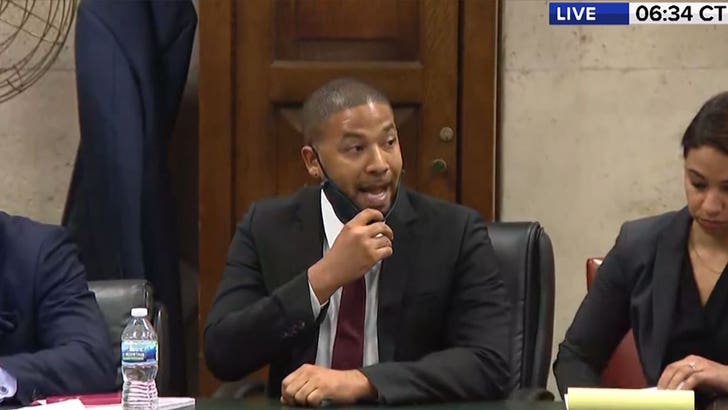 3/10/22
WGN
As you know, Jussie had begun serving his 5 months last Thursday -- and immediately after the judge sentenced him he was defiant ... shouting he was innocent and raising his fist in the air as he was taken out of court in handcuffs.
His defense team and family members never stopped pressing for his release, though ... claiming Jussie was in physical danger while behind bars. They cited racist and homophobic threats they'd received, and also said Jussie was immunocompromised ... and highly susceptible to contracting COVID-19 while in jail
Originally Published -- 6:23 AM PT