Travis Scott Performs first time Since Astroworld at Pre-Oscar Party
Travis Scott
Performs First Time Since Astroworld
... At Oscars Shindig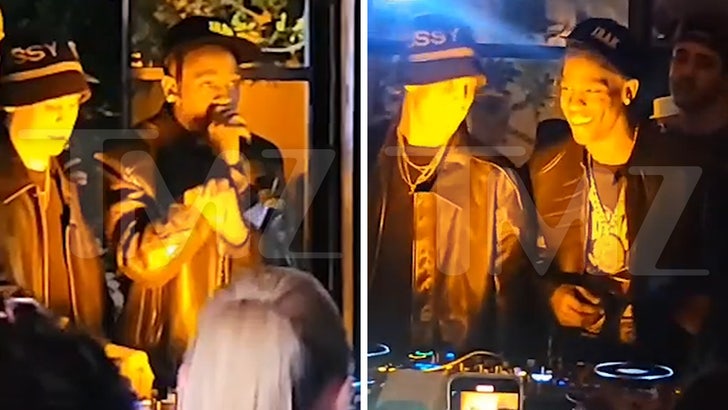 TMZ.com
Travis Scott did what he hasn't done in months ... taking the stage for a short set.
Travis hit up Richie Akiva and Darren Dzienciol's pre-Oscars party Saturday night at a private home in Bel-Air. His performance didn't last long ... a combo of rapping and DJ'ing. But, it was a moment, because it's the first time he's taken the stage since the Astroworld tragedy back in November.
It was a pretty ritzy event ... Leo DiCaprio, Tobey Maguire, Venus and Serena Williams, Tyga, YG, Kaia Gerber and a bunch of other celebs took it all in.
As for Travis, who by the way went solo -- Kylie Jenner didn't show -- he was clearly having a great time, laughing, socializing, drinkin' some ...
Travis is walking a narrow line ... on the one hand, he wants to live his life, and on the other, he can't look like he's just shrugging off what happened in Houston, especially the multiple lawsuits that have been filed against him and others involved in the festival. One lawsuit alone asks for $750 million, and another is going for $2 billion.