Thousands of North Carolina Fans Flood Chapel Hill Streets After Final Four Win
NCAA Final 4
Tar Heels Fans Go Nuts During Street Celebration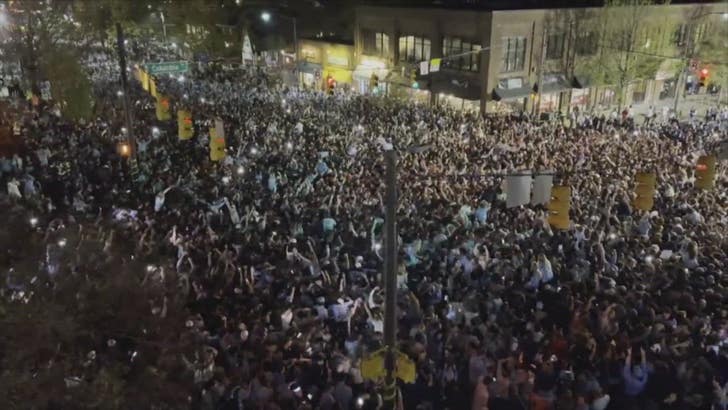 Twitter / @GoHeels
It was bedlam on the streets of Chapel Hill Saturday night, after the Tar Heels snagged a spot in the NCAA men's basketball National Championship game.
10 people, and maybe more, were hurt after the game ... 4 were injured badly enough to require hospitalization.
Chapel Hill cops planned for a big celebration -- shutting down streets in advance -- but it got out of hand as it turned into a wild block party. There were around 40,000 fans who were reveling in the Tar Heels 81-77 win over Duke in the Final Four.
It got real when some fans started bonfires in the streets.
So, now the real dead ... North Carolina faces off with the Kansas Jayhawks Monday for the brass ring. Ya gotta wonder who Chapel Hill cops will be routing for!