Bison Attacks Man and His Family At Yellowstone National Park
Video Shows
Angry Bison Attacks Man and Family ...
Sending Him To Hospital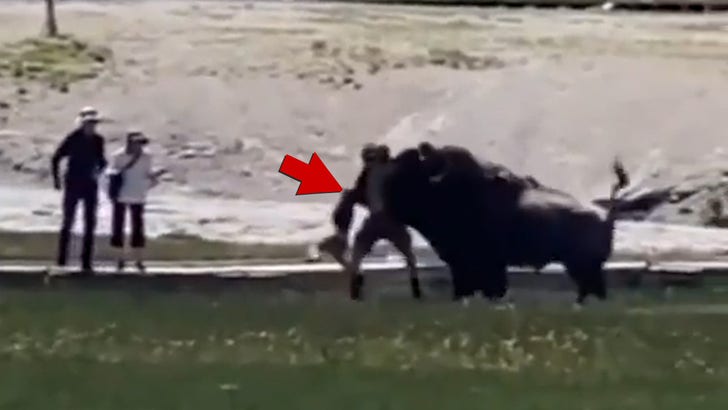 Rob Goodell
A scary moment for a man and his family, when an angry bison charged the group, goring one person and sending them to the hospital.
It all went down on Monday, the 34-year-old man and his family were walking on a boardwalk near the animal at Yellowstone National Park. Apparently, the trio got a little too close for comfort to the bison, who charged them ... knocking the man and a child to the ground.
Officials say the man was gored, suffering injuries to his arm and sending him to the hospital for treatment.
Park reps say this is the second time this year a visitor got too close to a bison and was not only gored, but also tossed 10 ft into the air.