The Game Links With Big Sean & Hit-Boy For New Music Video
The Game
Goes 'Stupiid' With Big Sean & Hit-Boy ...
Working Overtime To Finish Album!!!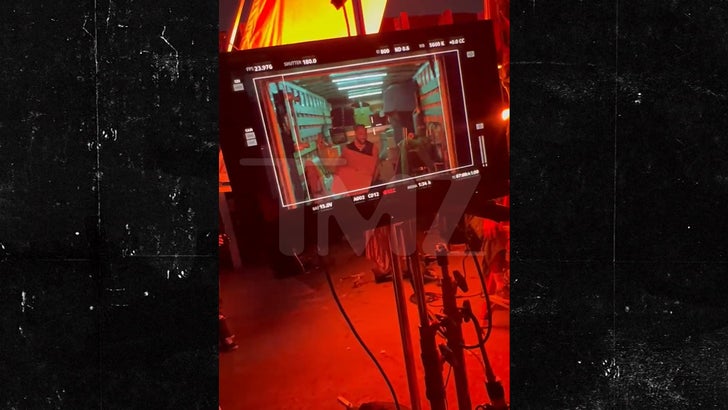 TMZ.com
Game recently announced a social media break to finish his upcoming "Drillmatic" album … and now we've got some proof he's doing just that.
The West Coast vet recently put in overtime alongside superstar company — Big Sean and Hit-Boy — to shoot the video for "Stupiid" in Los Angeles.
Video director ThirdEyeRaz tells us in the video the trio will get to display a bit of acting chops … as a trio of rebellious movers, fitted in custom RAREB1RD jumpsuits employed by the "Stupiid Moving Company."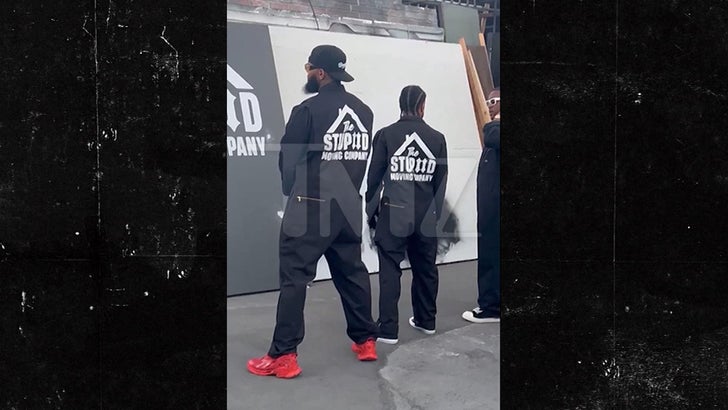 TMZ.com
Both featured artists have been on a tear lately … Big Sean's been juggling festival rap life while approaching first-time fatherhood with his partner Jhené Aiko and Hit-Boy just produced on Beyoncé's chart-topping "Renaissance" album and is currently locked in the studio finishing up "King's Disease 3" with Nas.
Slated to be a double album's worth of material, Game recently pushed back the release date to the fastly approaching August 12 release date after multiple delays.
We'll see if it actually drops Friday but we're told the "Stupiid" video will be ready very "soon"!!!