Kyrie Irving Slams Vax Mandates, 'Biggest Violations Of Human Rights'
Kyrie Irving
On COVID-19 Vax Mandates:
'Biggest Violations Of Human Rights'
Kyrie Irving is speaking out against the mandatory COVID-19 vaccine enforcement ... calling it "one of the biggest violations of human rights in history."
The Nets superstar -- one of the most well-known celebs who personally opposed getting the jab -- took to Twitter to air out his grievances, and he didn't mince his words.
Irving made the point ... if he's allowed to play for the Nets while unvaccinated (that wasn't always the case -- but is now), then he says everyone should receive the same treatment.
"If I can work and be unvaccinated, then all of my brothers and sisters who are also unvaccinated should be able to do the same, without being discriminated against, vilified, or fired," the 30-year-old NBA superstar wrote.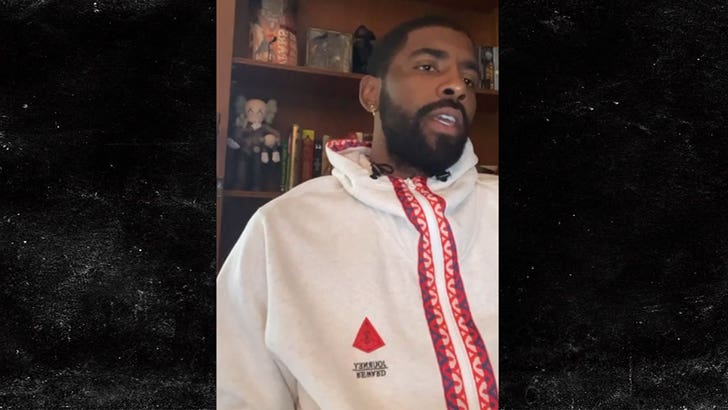 @kyrieirving / Instagram
Of course, Kyrie only played in 29 games last season ... primarily because NYC implemented a rule which prevented Irving from working in the city without the jab.
Irving stuck to his principles and refused the shot ... and the City eventually did away with the controversial measure.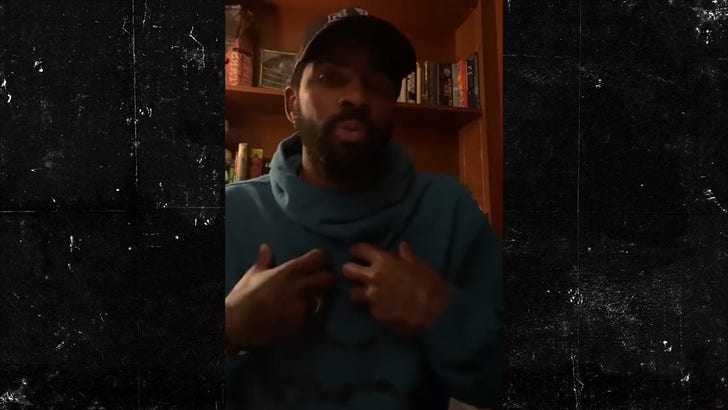 10/14/21
Despite public perception, Irving has repeatedly reiterated that he's not anti-vaccine ... but feels people should be allowed to make their own decisions without coercion.