Cops Say Carlee Russell Searched Amber Alerts, Movie 'Taken' Prior to Disappearance
CARLEE RUSSELL
Cops Say She Searched Amber Alerts, Movie 'Taken' Day of Disappearance
... No Existing Threat to Public Safety
The Chief of Hoover Police says there's no risk to public safety in the Carlee Russell disappearance case ... implying she was never abducted as claimed. Chief Nick Derzis addressed the media Wednesday to share the facts uncovered by investigators in the time since Carlee returned home.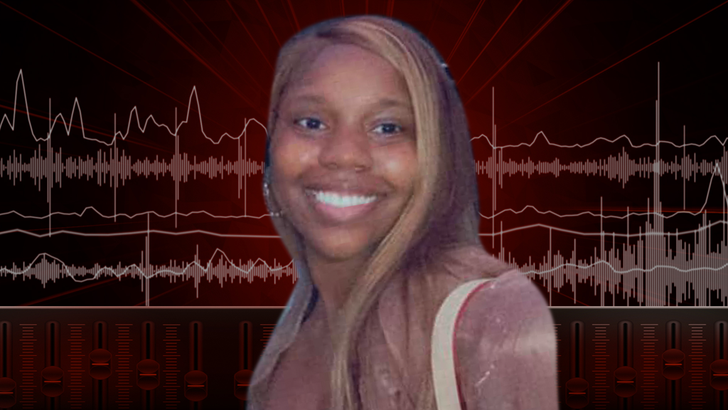 7/13/23
Derzis says Carlee was captured on surveillance leaving her work, July 13, the day of her disappearance, taking a robe and toilet paper with her. She then ordered food and stopped at a Target to buy granola bars and Cheez-Its.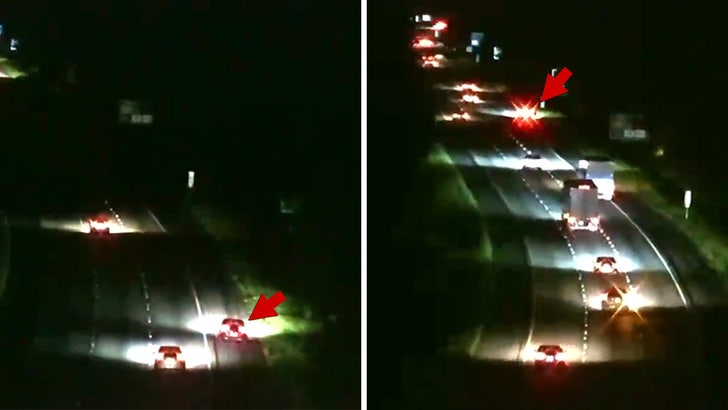 7/13/23
WBRC Fox 6 News
From there, Derzis says Russell hit the road, making a 911 call on her way to report she saw a child on the side of the freeway. He played the 911 call in full, where you hear Russell say it appears the child was 3 or 4 years old and walking in a diaper.
Derzis says his officers responded within 5 minutes of Carlee's call -- and she was nowhere to be found -- she was also the only person to report the child on the side of the road ... despite it being an area with lots of traffic.
Officers discovered Carlee's phone, wig and the food she ordered in her car ... but say the Target items, robe and toilet paper she'd taken from her workplace were gone.
Derzis says detectives were able to briefly interview Carlee who claimed when she got out of the vehicle to help the young child a man with orange hair and a bald spot came out of the woods, grabbed her, and led her over a fence and into an 18-wheeler trailer.
Carlee told cops at one point she was able to escape the trailer, and she was put in a car, blindfolded and taken to a house where she says she was forced to undress and the man and a female accomplice -- who Carlee says she never saw -- took photos.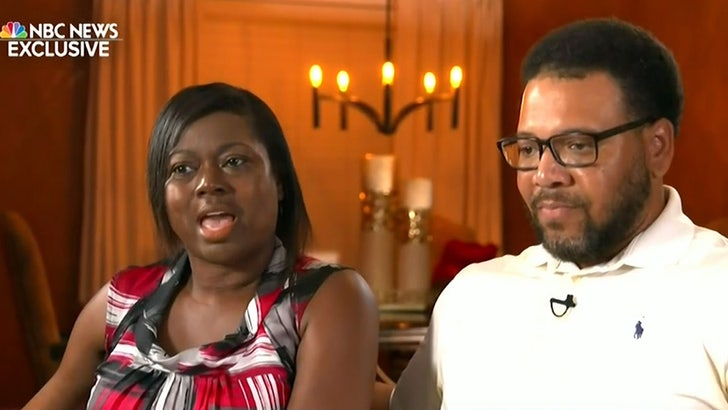 7/18/23
NBC
Derzis says Carlee told them she was eventually able to escape when she was loaded into another vehicle -- running through the woods until eventually arriving at her family home.
Derzis also revealed some searches Carlee did on her phone in the days and even hours leading up to her disappearance. These included, "Do you have to pay for an Amber Alert?" "How to take money from a register without getting caught?" "Birmingham bus station?" "One-way bus ticket Birmingham to Nashville" and also the movie "Taken" about being abducted.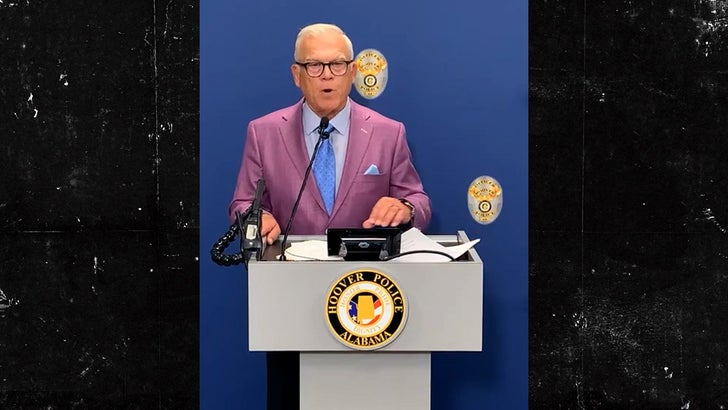 7/19/23
Hoover Police Department
What's more ... Derzis says there were also searches Carlee conducted on her phone that revealed her state of mind leading up to the disappearance -- but he wasn't going to share those out of respect for her family.
In the end, Derzis said they still need to do some work to determine exactly where Carlee disappeared to during the 49 hours she was gone ... but claims there's no threat to public safety ... aka she was never abducted.