Jennifer Lopez Gets Locked Out of Gym, Tells Paparazzi 'F*** You, Bye'
Jennifer Lopez
Ticked After Gym Door Lockout
Tells Paps 'F*** You, Bye' ...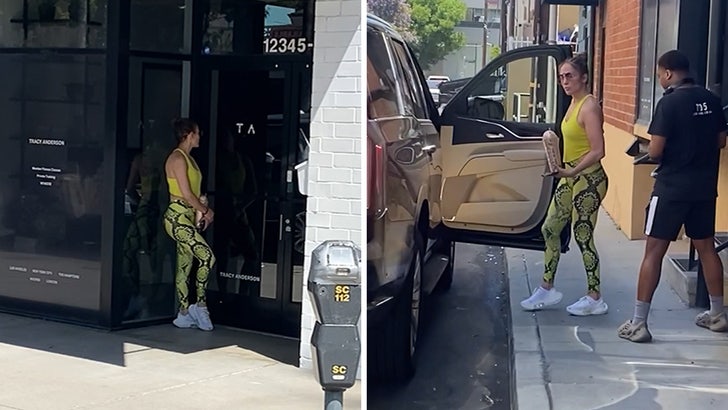 X17online.com
Jennifer Lopez got locked out of a workout session and then later took out some frustration on the paparazzi with an f-bomb ... and it's all on video.
J Lo was trying to get inside Tracy Anderson Method Studio in Studio City for a Wednesday afternoon workout, but her key card wasn't working ... and she ended up waiting outside the locked door before someone let her inside.
Following the workout, Jennifer was not in a good mood despite the endorphin release ... swearing at paparazzi as she climbed into a waiting SUV.
J Lo told the photogs ... "Go away. F*** you. Bye." While we can't tell for certain if she was truly mad, it certainly seemed like a not-so-friendly delivery. She and her team then sped off.
Jennifer's been on the defensive lately it seems ... earlier this month, she caught some heat for her new alcohol brand and shot back with a video response.
Now, the paps are catching her wrath.