'Shark Week' Reveals Rare 'Alien Shark' Sex, Says Biologist Forrest Galante
'Shark Week'
Get Ready for 'Alien Shark' Sex Tapes!!!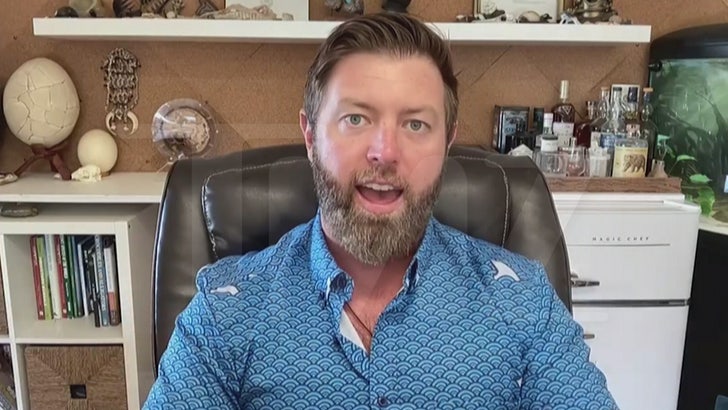 TMZ.com
Wildlife biologist Forrest Galante is literally diving into the unknown to explore bizarre and rare sharks -- and while the potential danger is high, he says the never-before-seen footage they captured makes it all worth it for him.
That video will be front and center next week for Discovery's "Shark Week," and Forrest joined us Friday on "TMZ Live" to give us a peek at what he found off the coast of South Africa ... including some frisky, and violent mating habits.
Forrest's special is called, "Alien Sharks: Strange New Worlds" ... and he says it shines a light on sharks that don't get the publicity of great whites, hammerheads and tiger sharks.
While he swears most of the sharks in our vast, mostly unexplored oceans are harmless, he admits humans truly don't know what all is down there -- which, frankly, sounds pretty scary.
There's a happy ending here though -- Forrest and the Discovery crew came back to the surface with some historic footage ... pyjama sharks having sex on camera!!!
No word if these striped sharks have an OnlyFins.