Damian Lillard Crashes and Performs At Portland Wedding
Damian 'D.O.L.L.A.' Lillard
PDX Wedding Crasher...
Surprises Newlyweds With Live Performance!!!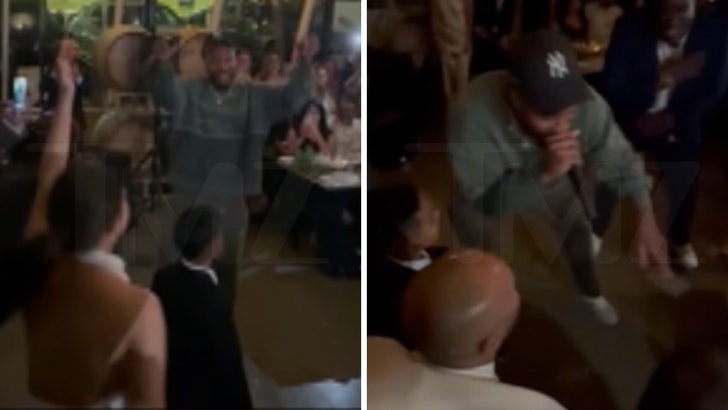 TMZ.com
Damian Lillard may have his hopes set on playing with the Miami Heat next season but his heart's clearly still with his Portland Trail Blazers fanbase … he recently crashed the wedding of two of his biggest supporters!!!
TMZ Hip Hop obtained video from September 3 of Dame in D.O.L.L.A. mode … at the nuptials for Jay & Kelly Virdee … a true Trail Blazers love tale if there ever was one.
We're told the couple have been together for 6 years after meeting at a Portland winery and are huge fans of Dame … Jay actually grew up in the same Bay Area region as the NBA All-Star before making the move to Portland for work.
Their mutual friend, L.A. rapper Dreebo, collaborated with Dame in the past and convinced him to surprise the couple and perform a song during the wedding reception … fittingly their collab titled "Home Team."
Dame requested a trade back in July after playing 11 seasons with the Trail Blazers. Even if he never suits up with the team again, it looks like a chunk of Rip City still has his back!!!