Wiz Khalifa Excited About Stagecoach Gig, Plans On Delivering Biggest Hits
Wiz Khalifa
Stormin' Stagecoach With Rap Hits ...
Excited To Be With Country's Finest!!!
Wiz be closing down Sunday night's "Late Night in Palomino" event on April 28, 2024, to put a cap on the 3-day weekend festival.
Sources connected to Wiz tell TMZ Hip Hop there was no hesitation in taking on the Stagecoach gig ... we're told he plans on bringing his existing "amazing show full of hits" and stage presence and is "excited" to be in the great company of so many music stars.
Wiz picked a perfect time to align himself with the cowboy. Country music is killing this year ... 4 of its songs have consecutively topped the Billboard Hot 100 and the hits keep coming.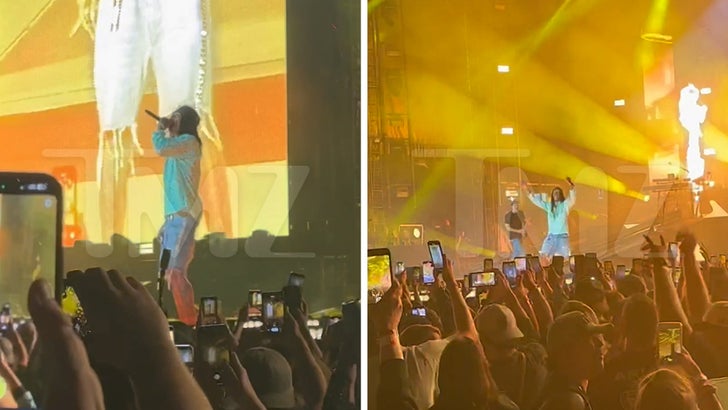 8/31/23
Last week, Wiz also surprised the crowd of his hometown Pittsburgh during Morgan's concert ... who knows what the future at Stagecoach could bring???
The "Black & Yellow" rapper is coming off a summer blowout tour with Snoop Dogg, and they even represented at Hip Hop's 50th celebration in NYC ... he's more than prepared to take on the Indio desert for the country fans.
Post Malone will also be flipping through a set of country covers and Guy Fieri's Stagecoach Smokehouse will be serving BBQ ... sounds like a wavy-ass time, as Wiz would say!!!