Joe Burrow Debuts New Haircut After Bad Browns Loss
Joe Burrow
Debuts New 'Do
... After Browns Loss
Joe Burrow is starting fresh after his Bengals got rocked by the Browns ... chopping off his locks to ditch the stench of Sunday's 24-3 loss.
The superstar quarterback -- who became the highest-paid player in the NFL after inking a 5-year, $275 million extension -- debuted the new look during his media availability on Wednesday ... and when asked about his decision to ditch his solid flow, he half-joked it was inspired by the Week 1 matchup against Cleveland.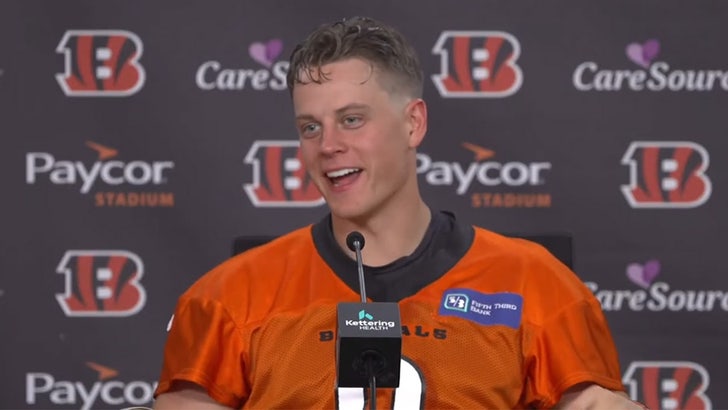 Cincinnati Bengals
"When you have a game like that on Sunday," Burrow said with a smile.
A reporter followed up on whether the former #1 overall pick in the 2020 NFL Draft was being serious or just playing around ... and he admitted it was "a little of both."
The Bengals -- who are expected to be one of the top teams in the AFC this season -- stumbled out the gates in Cleveland ... with Burrow and Co. struggling to get things going on offense.
Burrow said he's looking forward to bouncing back against the Ravens this week ... and with that fresh cut, he'll look damn good doing it -- no matter what happens on the field.