Megan Thee Stallion Calls BS on 'Confrontation' with Justin Timberlake At VMAs
Meg Thee Stallion
Calls BS on 'Confrontation' with Justin Timberlake at VMAs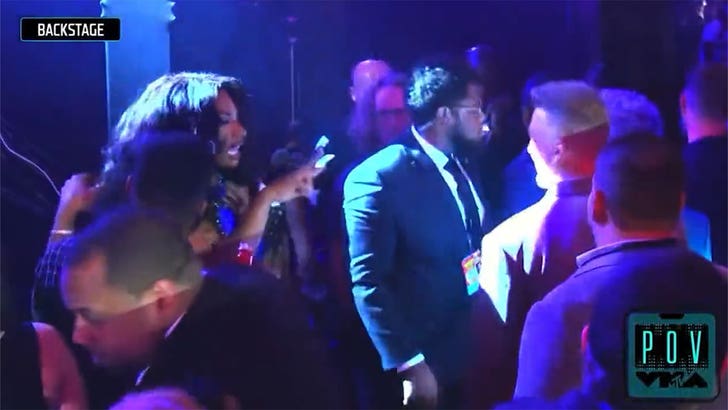 MTV
Justin Timberlake and Megan Thee Stallion appeared to get into a verbal sparring match backstage at MTV's VMAs Tuesday night ... but they didn't, according to witnesses and the 2 people at the center.
In video surfaced from backstage, the rapper, who performed her new song "Bongos" with Cardi B at the event, was super animated with the "Mirrors" hitmaker, pointing at him as she said something. Lots of folks on social jumped to the conclusion they were beefing.
Megan put that to rest with a video, captioned, "I just talk with my hands lol 💁🏽‍♀️see ya next time @Justin Timberlake" The video is scored with kumbaya music.
An eyewitness told Variety, Justin greeted Megan, telling her it was nice to meet her, and Meg gave a "very cute" response, saying, "No, no this don't count, this don't count. We gotta meet proper."
Another witness reportedly said Megan "loves Justin" and was excited to meet him for the first time.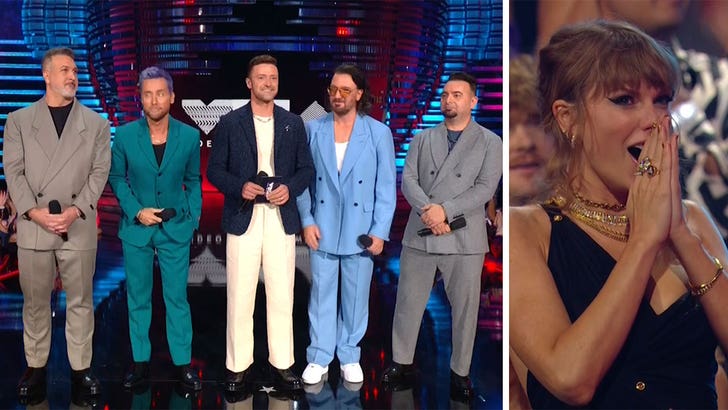 9/12/23
MTV
Justin's *NSYNC bandmate, Joey Fatone, smiles during the whole exchange, so yeah, no beef.
*NSYNC's reunion was the big story of the night, with a reunion where they awarded Taylor Swift the Best Pop Video award. Taylor was overcome with emotion when she joined the group on stage.
With all of the big stars -- Taylor, Nicki, Selena and more -- do you think the MTV VMAs have gained credibility again? Vote below.