Brett Favre Says He Wanted Deion Sanders At Southern Miss Before JSU, CU Success
Brett Favre
I Wanted Deion At Southern Miss Before JSU, CU
... I Knew He'd Be Great!!!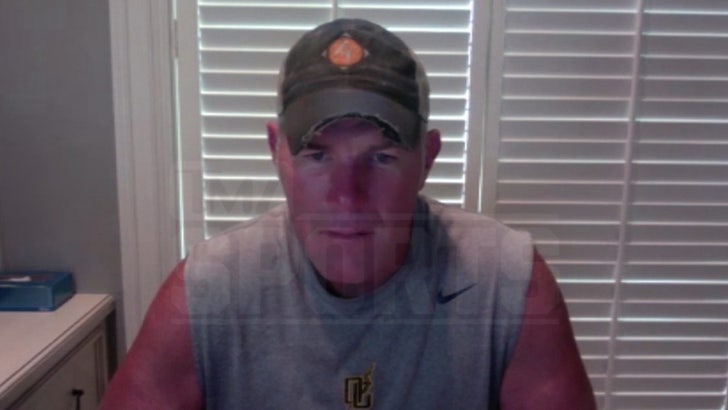 TMZSports.com
If Brett Favre had things his way, Deion Sanders' coaching career would've looked a whole lot different to this point ... telling TMZ Sports he actually tried to get the Hall of Famer to take over at Southern Miss before he landed his Jackson State gig.
The Packers legend says his recruitment of Sanders to his alma mater happened a few years ago -- back when Deion's son, Shedeur, was a high schooler looking at potentially attending USM.
At the time, Golden Eagles head coach Jay Hopson had just resigned ... and Favre says he tried like hell to get Prime to fill the vacant role.
"I knew he would do a great job," said Favre, who played with Sanders in Atlanta in the 1991 season. "I knew the things that we needed at Southern Miss, he checked the boxes. Attention, enthusiasm, getting people in the seats. He would've done that."
"And, I knew players would follow him," Favre added. "Not to mention, we'd have gotten his son, who's probably going to be one of the Heisman finalists this year."
Of course, Deion never took over at USM ... and instead, he ended up at JSU, where he dominated for two years. He ultimately left Jackson for the Univ. of Colorado -- where he's currently got the Buffs ranked No. 18 in the country.
Favre says he's not surprised one bit by all the success ... telling us, "This is not a one-hit wonder."