Kim Kardashian Chastises Son Saint West for Flipping Off Paparazzi
Kim Kardashian
Son Saint Flips the Bird to Paps ...
Light Tsk, Tsk from Mama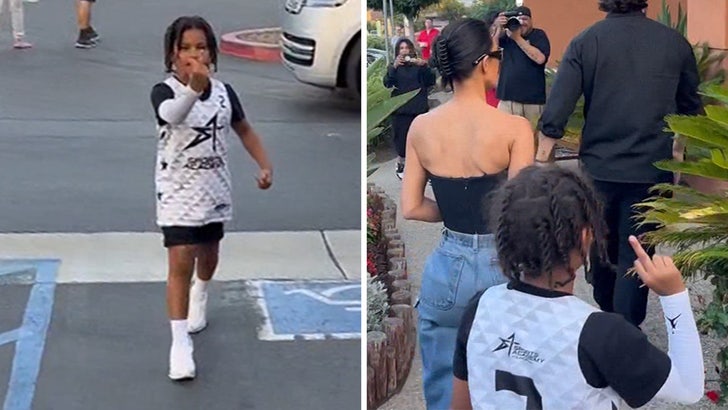 SplashNews.com
Kim Kardashian knows how to carry herself in front of paps who are snapping away, but it seems one of her sons is still learning the ropes ... or, maybe, he just thinks he's #1.
7-year-old Saint was walking into an Islands burger joint in L.A. Friday after his basketball game, accompanied by a couple of pals, plus his mom ... not to mention a bunch of bodyguards. Naturally, paparazzi were all over the place too.
As the whole group was heading toward the front entrance, Saint let the photogs on hand know how he felt about their presence ... throwing up a middle finger.
The sight of a little kid throwing up the F-U signal is pretty funny in and of itself, but the way KK reacts to Saint's gesture is even more hilarious, TBH.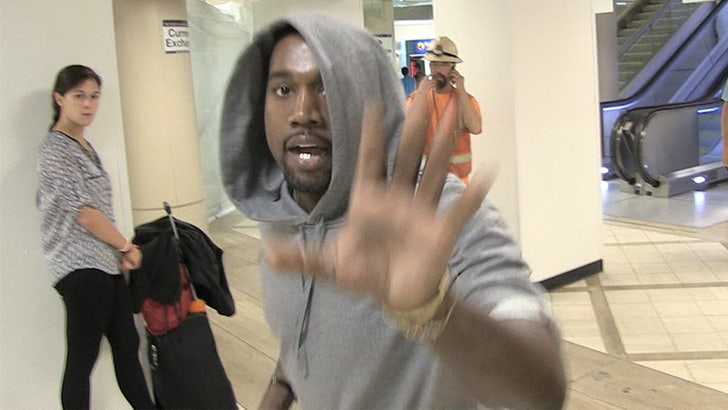 JULY 2013
TMZ.com
Let's just say she's very much in mom mode ... softly trying to muzzle her kid and get him to behave -- but she's not going very hard. Perhaps he's telegraphing how she really feels!
Now, in terms of who exactly he's channeling between his 2 parents ... Saint's leaning into his Kanye genes here. We've seen Ye flip his lid at paps over the years. It's definitely funnier when the kid does it, though.
Do you think Kim Kardashian was actually angry about Saint West flipping off paparazzi, or was it just for the cameras? Vote below.