Rep. Lauren Boebert Removed from Youth Summit Speakers List After Theater Groping
Rep. Lauren Boebert
Nixed from Youth Event Speakers List
... After Theater Groping
Rep. Lauren Boebert isn't holy anymore in the eyes of an organization focused on conservative youths -- 'cause she's been booted from their official speakers list.
The Colorado congresswoman was initially part of the guest lineup that was set to appear and speak later this month at the Texas Youth Summit just outside of Houston -- where people between the ages of 12 and 26 are invited to lean into their right-wing views.
Boebert was supposed to appear alongside Donald Trump Jr., Kimberly Guilfoyle, Charlie Kirk and others. Now, however, it appears there's been a change of plans ... 'cause she's been scrubbed from all the marketing material that originally featured her -- pre-groping video going public.
There's been no official explanation from the org itself on why they nixed her -- but it seems pretty obvious after Boebert was found to be in a mutual fondling sesh last week.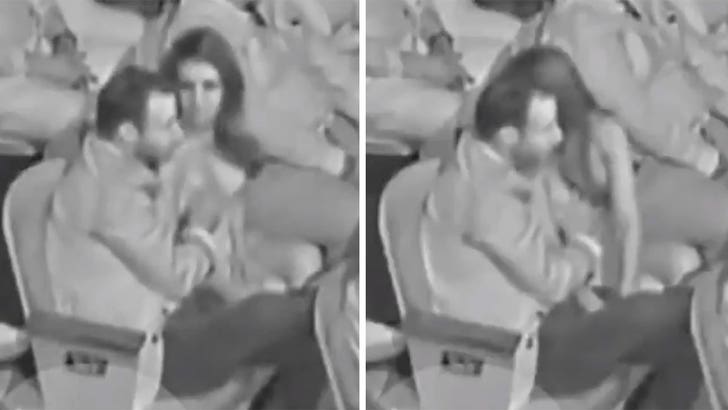 9/10/23
What's also interesting is how they described when they first booked/publicized her gig with them. They said RLB was a "devout Christian who seeks to honor God in all that she does."
In light of everything that's come out since, though ... maybe not as godly as they thought.
Rep. Boebert has since apologized for the whole thing -- saying it was an error of judgment on her end, on pretty much all fronts. Congress hasn't formally reprimanded her just yet.
Cover your eyes, children!
We covered it all on the latest episode of The TMZ Podcast, available on all podcast platforms.