'Bipolar General' Author Explains How Combat Can Trigger Gene for Disorder
'Bipolar General' Author
Combat Triggered My Disorder ...
Hidden Danger for Troops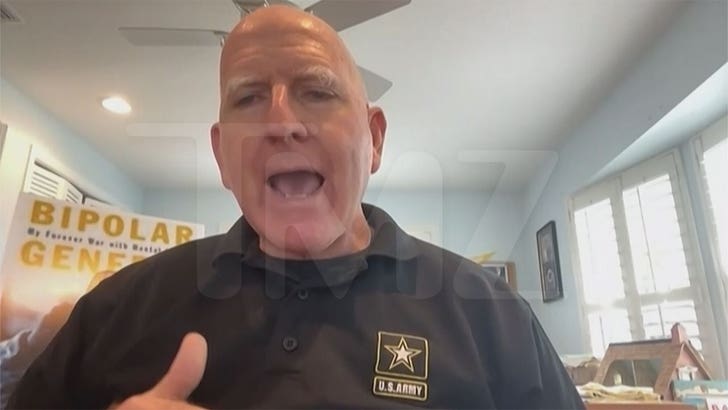 TMZ.com
A decorated 40-year veteran is opening up about how combat missions forever changed his brain function, and he says his experience is a cautionary tale for all service members and the doctors who treat them.
Conventional wisdom is bipolarity is something you inherit, but Gen. Martin says it's not that simple. He says doctors told him the gene for bipolar disorder was dormant in his brain, until the stressors of repeated combat missions in Iraq triggered it.
The General says his manic episodes were devastating ... and, in some cases, he literally thought he was Superman. It wasn't until he was diagnosed as bipolar, 11 years after leaving Iraq, that he got on the right meds and learned how combat impacts the brain's biochemistry.
Gen. Martin says he's not alone -- far too many vets in this country have gone through the same situation ... but he adds the Veterans' Affairs Department is aware, and on the lookout for symptoms of bipolar disorder among combat troops.
He's hoping his story brings the issue to the forefront and destigmatizes the topic of mental health within the military.
'Bipolar General' is on bookshelves everywhere and available for purchase online too.