Vanna White Extends Wheel of Fortune Contract for 2 Years
Vanna White
Re-Ups Wheel of Fortune Contract
... Substantial Pay Increase
Vanna White has signed on for 2 more years as the cohost of "Wheel of Fortune," and she'll take home a lot more cash this time around, but we've learned things are far from settled.
Sources connected to Vanna tell TMZ, she received a "substantial pay increase" from the $3 million per year she was making for nearly 2 decades. She had not gotten a raise for 18 years.
As we reported, Vanna's pay paled by comparison to Pat Sajak, who is pulling in $15 mil per season.
Vanna's lawyer, Bryan Freedman, was in what were told were "very difficult negotiations" with Sony. Freedman wanted Sony to cough up at least half of what Pat is making.
Now this is interesting ... our sources say Sony had a clause in the new contract, releasing the studio from any claims Vanna might have, but Freedman insisted that the clause be removed ... and it was.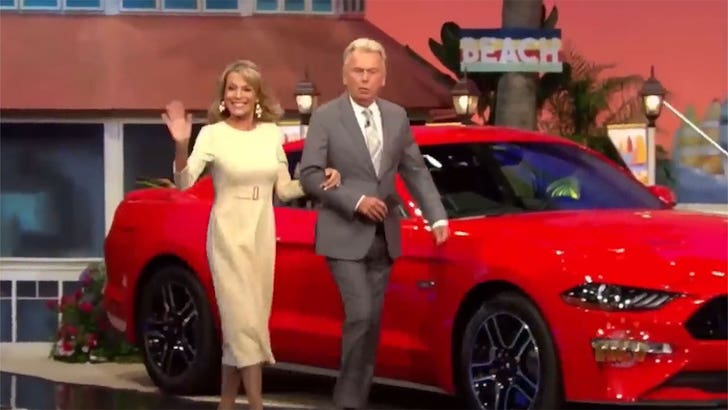 ABC
We're hearing Freedman is mulling over a possible gender discrimination lawsuit against Sony based on the disparity in pay. It's an interesting claim ... the show begins with the announcer saying, "Here are the stars of our show, Pat Sajak and Vanna White!" They come out arm-in-arm ... and at least visually there's no difference in status between the 2. In terms of pay, there is a huge difference.
Season 41 began filming last week ... it will be Pat's final season. Season 42 will have Ryan Seacrest at the reins.
Will Vanna sue Sony? Stay tuned.