MC Lyte Defends President Biden Over LL Cool J Flub
MC Lyte on Prez Biden
Don't Let LL J Coolin' Flub Ruin Our Moment
... Hip Hop's Shining!!!
MC Lyte thinks everyone focusing on President Joe Biden's blundering intro of LL Cool J isn't keeping their eyes on the prize ... which is, in her opinion, one of hip hop's biggest moments ever.
Lyte was honored alongside LL last weekend in D.C. for her own monumental strides in rap -- but it wasn't her name the President royally screwed up, nor was she the one who had to stomach being called "boy" ... as LL did.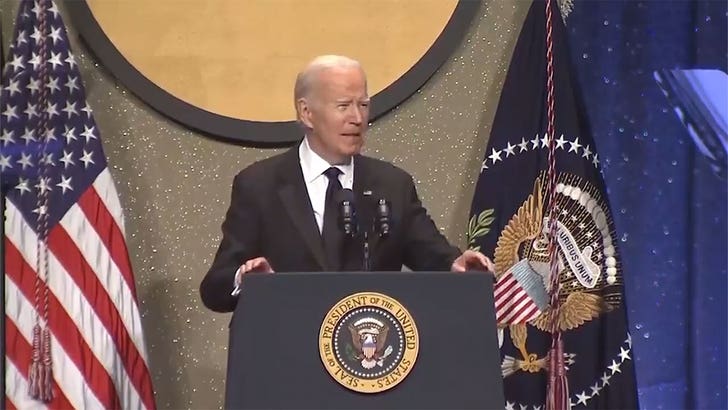 whitehouse.gov
Biden's political critics think it's just the latest example of him losing it, and his cultural critics -- like Charlamagne Tha God -- had no mercy for him either, but Lyte went to bat for the commander-in-chief and thinks it was an honest mistake he sincerely regrets.
Waiting for your permission to load the Instagram Media.
Lyte and LL go way back to the days of Hip Hop's dawn periods and she thanked him for the years of historic collaborations but points out that the recent Congressional Black Caucus Foundation Annual Legislative Conference marked the first time both an active President and Vice President acknowledged the culture they walk and breathe.
V.P. Kamala Harris just opened the White House doors to host a Hip Hop celebration highlighted by performances from Fat Joe, Remy Ma, and Lil Wayne ... which speaks to Lyte's points.
Still, the internet is forever ... and so is that gaffe.