Man Arrested in Connection to Murder of Tupac Shakur
Tupac
Man Indicted for Murder
In 1996 Vegas Killing
2:35 PM PT -- Tupac Shakur's sister, Sekyiwa "Set," shared a statement to TMZ saying ... "This is no doubt a pivotal moment. The silence of the past 27 years surrounding this case has spoken loudly in our community. It's important to me that the world, the country, the justice system, and our people acknowledge the gravity of the passing of this man, my brother, my mother's son, my father's son. His life and death matters, and should not go unsolved or unrecognized, so yes, today is a victory but I will reserve judgment until all the facts and legal proceedings are complete."
She concluded, "There have been multiple hands involved and there remains so much surrounding the life and death of my brother Tupac and our Shakur family overall. We are seeking real justice, on all fronts."
1:50 PM PT -- Duane Keith "Keefe D" Davis' mug shot has been released.
1:02 PM PT -- Law enforcement officials just held a press conference, revealing Davis gave them reason to get back on the case in 2018 when he started doing interviews and eventually wrote a book detailing his involvement in the murder.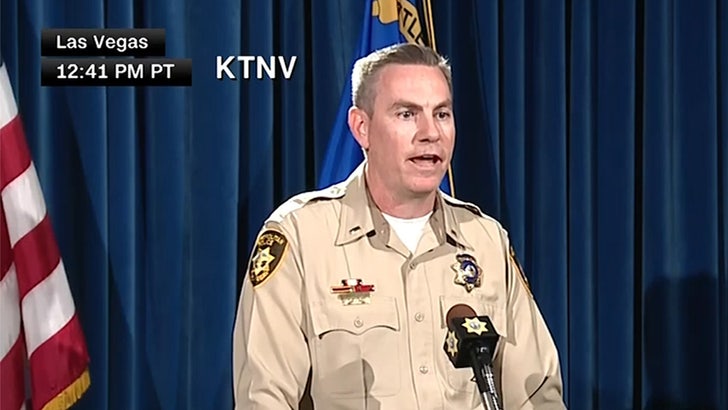 9/29/23
CNN
Officials say once they executed the search warrant, they were able to present their new evidence to a grad jury who made the decision to indict Davis with one count of open murder with use of a deadly weapon with a gang enhancement.
Tupac Shakur was murdered 27 years ago, and there's finally been a major update in the case -- cops have made an arrest in connection to the killing.
Duane Keith "Keefe D" Davis was arrested early Friday morning by the Las Vegas Metropolitan Police Department on unknown charges related to Tupac's murder ... according to the AP, who says they spoke with two officials with first-hand knowledge of the arrest.
Davis certainly isn't a new name when it comes to Tupac's murder, admitting in interviews and his book "Compton Street Legend" that he was in the Cadillac from which the bullets that killed Tupac were fired.
Keefe D is a former Crip, and claims to be the uncle of the late Orlando Anderson ... who's been suspected, at least on the streets, to have been the shooter.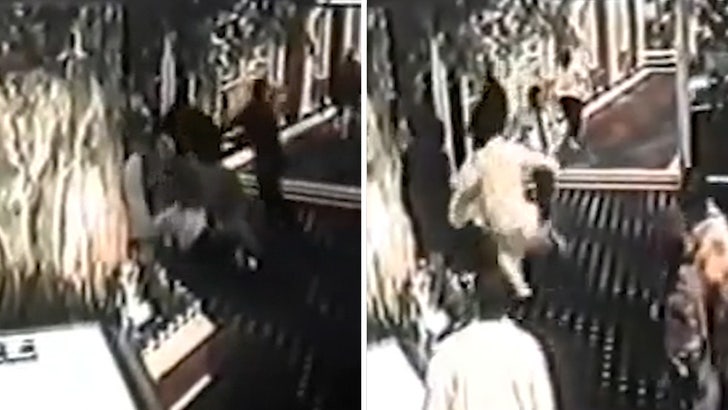 SEPTEMBER 1996
Orlando is also the man who got into the fight with Tupac and his crew inside the MGM Grand right after a Mike Tyson fight ... and shortly before the fatal shooting went down just off the Vegas strip.
It was back in July when cops descended on a Las Vegas home owned by Keefe D's wife, Paula Clemons, executing a search warrant in connection to the murder investigation.
During the search, cops took a computer hard drive, cell phones, a copy of Vibe magazine that featured Tupac and tubs containing old photographs.
They also took several .40 caliber bullets.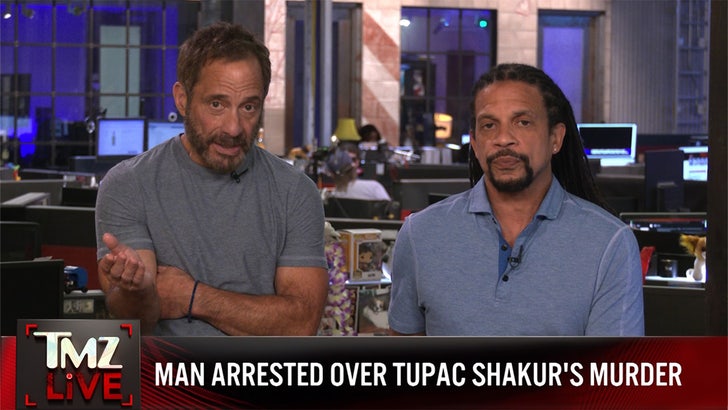 TMZ.com
Originally Published -- 9:49 AM PT