Suge Knight Won't Testify Against 'Keefe D,' Says Tupac Shooter Isn't Who Cops Think It Is
Suge Knight
Hell No, I Won't Testify Against Keefe D!!!
Insists Cops Still Don't Know Who Shot Tupac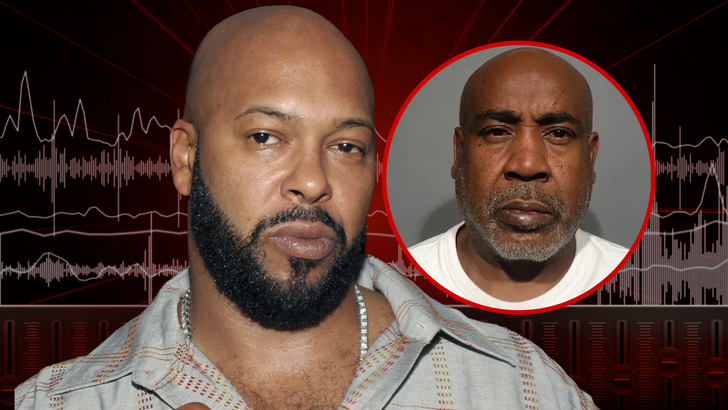 TMZ.com
Suge Knight is surprised there's finally an arrest in the murder of Tupac Shakur, and even though he was an eyewitness in the case ... he says he'll refuse if called to testify against the suspect, Duane "Keefe D" Davis.
TMZ spoke exclusively with the Death Row Records founder on Monday ... and he insists cops and prosecutors are barking up the wrong tree with their arrest of Davis. Even further, he refutes the long-held belief Davis' late nephew, Orlando Anderson, was the shooter.
Of course, Suge was in the BMW that 1996 night in Las Vegas when both he and Tupac were shot. During the phone call from a CA state prison, he told us regardless of what Davis has confessed to in interviews, or to police ... Suge himself won't ever say a bad word about the man.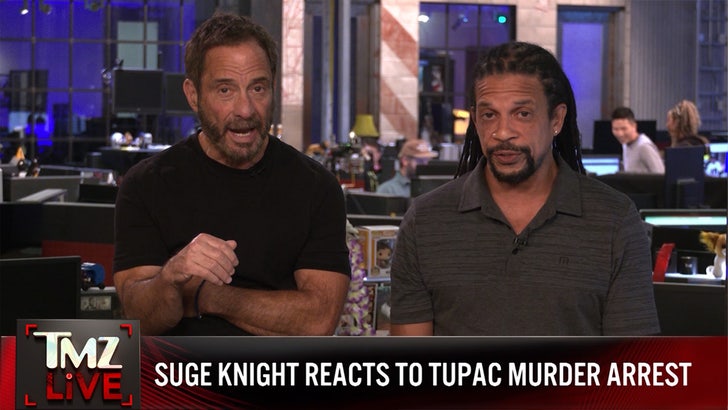 TMZ.com
He also said prosecutors can forget about getting him on the stand during Davis' murder trial. In a nutshell, Suge says he's not ratting out anyone. Keep in mind, of the 6 people involved in the shooting -- 4 were in the shooter's car -- Suge and Davis are the only 2 still alive.
As you know ... Davis was arrested last week in Las Vegas after a grand jury indicted him -- but the whole bust was a huge surprise to Suge.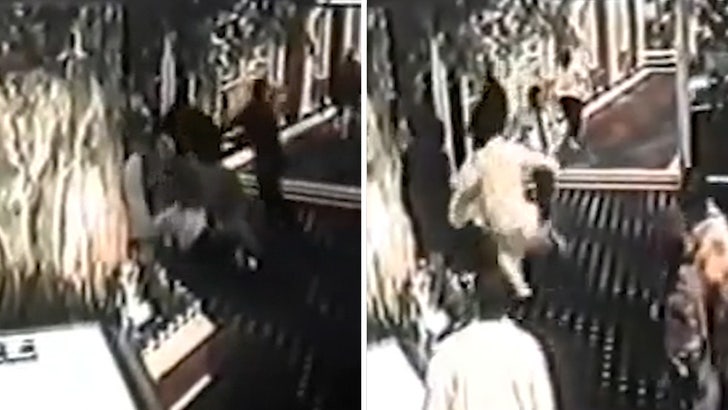 SEPTEMBER 1996
Cops say Keefe D was in on Tupac's murder and supplied the gun used in the fatal shooting ... which went down shortly after Tupac's crew beat the crap out of Orlando inside the MGM Grand following a Mike Tyson fight.
While Suge made it clear he'll never say who did open fire on Pac and him ... he says he knows it wasn't Anderson, and he insinuated Keefe D doesn't belong behind bars either.
Keefe's been outspoken for years about his alleged involvement in Tupac's murder, giving interviews and even writing a book about it -- and cops say that played a big part in reinvigorating the investigation.
Suge, who is currently serving out a 28-year sentence for voluntary manslaughter, won't say whether Keefe D was involved at all in the shooting -- but he was sure of one thing, telling us he'd never wish prison time on anyone.
We covered it all on the latest episode of The TMZ Podcast, available on all podcast platforms.