Kim Zolciak Calls 911, Says She Doesn't Feel Safe After Fight with Kroy Biermann
Kim Zolciak
Calls 911, 'I Don't Feel Safe' ...
After Fight with Kroy
Kim Zolciak and Kroy Biermann continue to live under the same roof -- which is starting to sound like hell on Earth -- especially given Kim's latest claim and call to 911.
Zolciak called cops in Georgia last Thursday around 11 PM to report Kroy had taken her 2 cellphones. In the 911 call, obtained by TMZ, Kim says she's on the home phone because Kroy's been holding her cells hostage for the last several hours.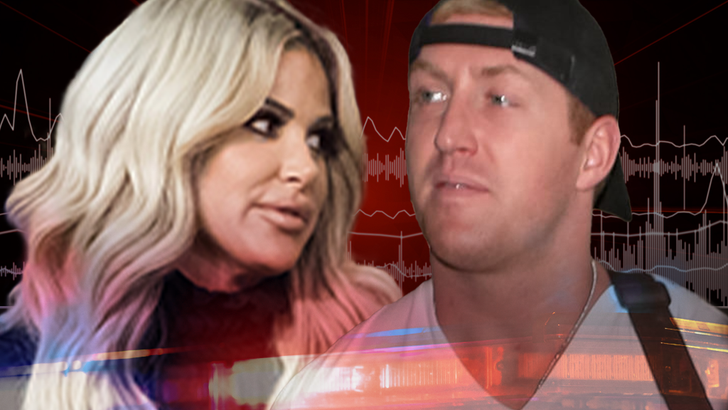 9/28/23
You can't hear Kroy at all in the background, but Kim states she doesn't feel safe and needs to leave the home. She says Kroy locked himself in the master bedroom.
Per usual, the couple's 4 kids, who have continued to seemingly suffer through Kim and Kroy's back and forth, are home at the time of the incident -- but Kim says they're all asleep.
According to the police report, obtained by TMZ, officers came to the home and sorted things out ... eventually getting Kim's phones back. The former "RHOA" star agreed to sleep in a separate bedroom with the door locked in order to keep the peace.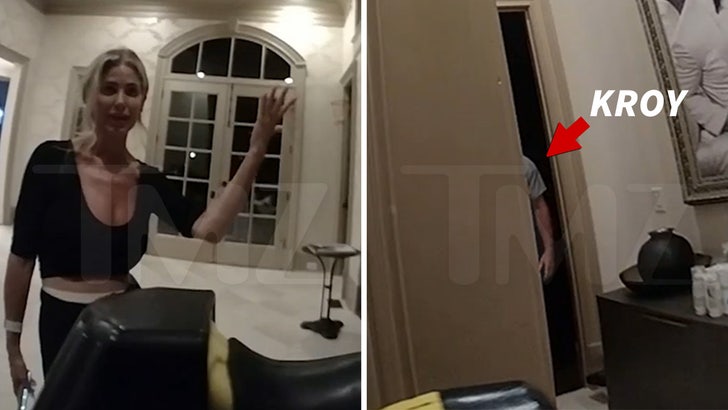 AUGUST 2023
TMZ.com
Cops have frequented the estranged couple's home as of late ... we were first to publish body cam footage of an incident from back in August when Kim claimed Kroy locked her out of their bedroom with her belongings inside.
Finally, after prying from cops, Kroy agreed to give up Kim's items during that incident as well.