Kim Zolciak Still Living Under Same Roof with Kroy Biermann Amid Divorce
Kim Zolciak
Back Under the Same Roof w/ Kroy
Amid Latest Divorce Barbs
Kim Zolciak and Kroy Biermann are about to get under each other's skin under the same roof all over again -- 'cause she's on her way back to Georgia -- after some nasty new developments in their divorce.
Sources with direct knowledge tell TMZ ... Kim is flying back to Atlanta Wednesday after filming for MTV's "The Surreal Life" in Colombia over the past couple weeks. We're told she's in the air now, and, within hours, is set to be back home with Kroy and their kids.
Despite this tumultuous sitch, our sources say that the plan -- for now, anyway -- is for Kim and Kroy to continue cohabiting ... as neither one of them really has anywhere else to go at this point. However, considering everything that's gone on of late in their divorce case ... you can imagine the stage is set for fireworks.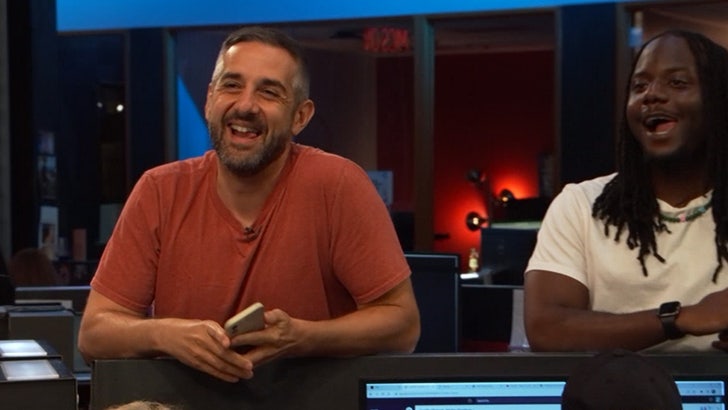 TMZ.com
As we've reported .... Kroy has been consistently appealing to a judge lately, begging for permission to sell their mansion so they can start paying off some major debts. He's also argued that the money will help them get their own pad ... and resolve a toxic environment.
We're also told that Kim and Kroy could very well bang again ... at least that's how people close to them feel. Of course, whether they actually do it again is still up in the air.
All we know is ... these 2 have much to catch up on, and they'll have that opportunity soon.