Kim Zolciak Process Server Told She's Moved, But She Hasn't
Kim Zolciak
Not Served Credit Card Lawsuit ...
Process Server Told She's Moved?!?
5:28 PM PT -- Kim's rep tells us she's still living at the house ... and Kim recently posted on her Instagram story from inside the home.
Kim Zolciak's estranged husband Kroy Biermann is begging her to sign off on the sale of their Georgia mansion, and according to a process server, he may have gotten his wish!!!
In new legal docs, obtained by TMZ, a process server tasked with delivering a lawsuit to Kim says they faced a significant hurdle in trying to give her the legal papers ... arriving to her home and getting info she had allegedly moved.
The process server claims he went to Kim and Kroy's mansion Thursday morning and spoke with someone at the home who identified themselves as a resident. The process server claims an unidentified man told them he had "just purchased the property."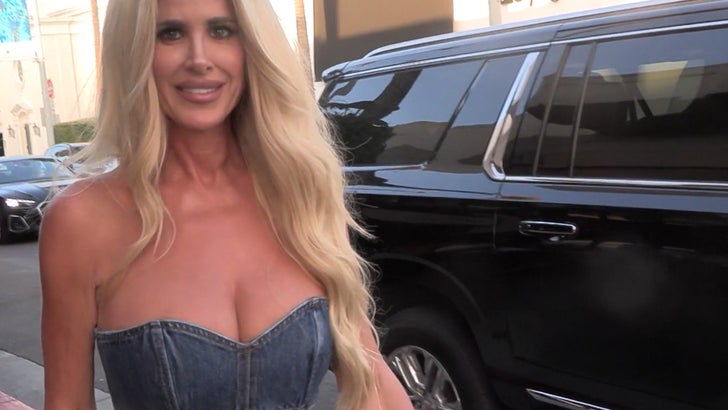 9/1/23
BACKGRID
The process server says he's under the belief Kim has moved out, but it's unclear if that's the case ... there's still a possibility whoever answered the door may have been messing with the process server.
We spoke to Kroy's attorney, Marlys A. Bergstrom, who says there's no way Kim's outta the house yet -- she's got too much crap in there to move so quickly. There's also the issue that the house cannot yet be legally sold per the standing order of the court.
As for the lawsuit the server was trying to hit Kim ... it's from SAKS for a credit card she allegedly owes $150,000.
Originally Published -- 4:39 PM PT