'RHOP' Star Mia Thornton's Estranged Husband Says She Married Him For Money
'RHOP' STAR MIA THORNTON
Estranged Husband Gordon Rips Her ...
Married Me For My Money!!!
Mia Thornton's soon-to-be ex-husband, Gordon, is blasting the 'Real Housewife' for ditching him now that he's in financial trouble -- a sure sign, he says, she was gold digging when she said "I do."
Gordon Thornton tells TMZ ... Mia only tied the knot with him because she saw the future his resources could provide her, but now that his funds are inaccessible, she's leaving him in search of an "upgrade."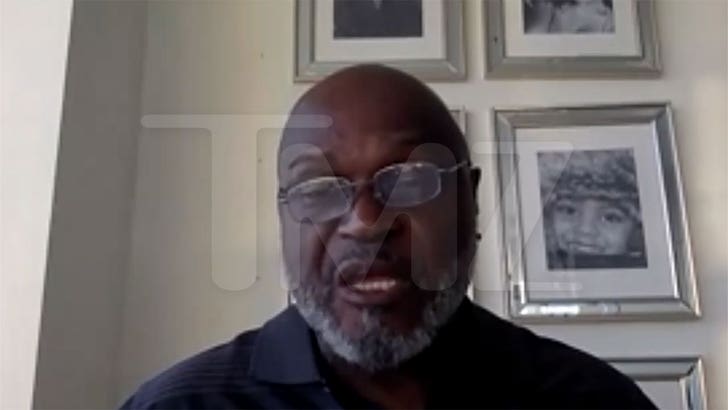 TMZ.com
And, get this ... Gordon tells us he gave the "Real Housewives of the Potomac" star a hall pass for sex, because he knew he wouldn't be able to satisfy her sexually due to his age -- he's 71, and recently had prostate cancer surgery.
Gordon says he thought the hall pass came with an understanding she would be open and honest with him about seeing someone else ... but he claims she's been sneaking around.
What's more, Gordon says she's lying about why she's leaving him, and is constantly changing her story ... so he's aggravated and wishes she would just be honest.
TMZ broke the story ... Gordon was blindsided when Mia filed for legal separation, and he was peeved she made it seem like their relationship was perfect on social media when behind the scenes she was gearing up to serve him court docs.
Gordon tells us Mia's behavior is now starting to affect their children, which is why he's speaking out against her.
He says he never wants to be associated with Mia again -- save for their co-parenting situation -- in part because he can't trust her, doesn't believe what she says and doesn't believe she loves him.