More Disturbing Video Surfaces from Hamas Terror Attack at Jewish Festival
New Dash Cam Footage
Hamas Lunatics Fatally Shoot Victim In Ditch ...
Violently Kidnap Others
More nightmarish images have emerged showing the Hamas-led massacre of concertgoers at the Supernova Festival in Israel.
Dash cam video from a car at the event captured footage of the terrorist group carrying out Saturday's sneak attack that left 260 people brutally murdered.
The clip starts with a Hamas militant holding a terrified man from behind with his hands raised and marching him away to an almost certain death.
Another terrorist -- armed with a machine gun -- sees one of the festival attendees hiding in a ditch near the trunk of a second car. He rushes over and pumps bullets into the pit, apparently killing the person.
The video then cuts to several other terrorists yanking a helpless woman from the backseat of the second car and escorting her away.
One of the terrorists then removes luggage from the trunk of a third vehicle and rummages through the bag, throwing clothes on the ground before the clip ends.
As you already know, Hamas terrorists launched a full-scale assault on Israel around dawn Saturday.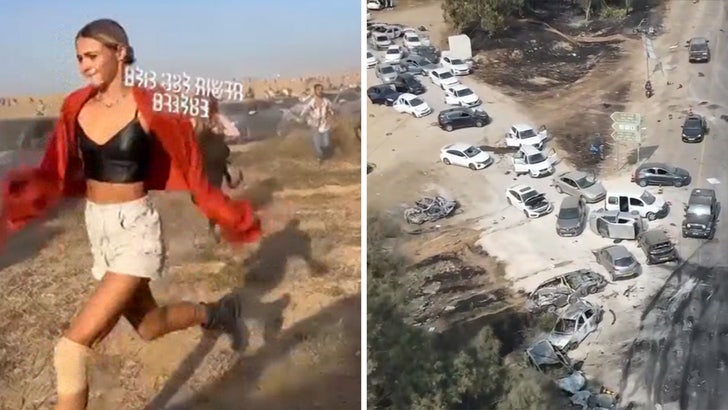 10/7/23
The terrorists broke through barriers separating the Hamas-ruled Gaza Strip from the Jewish state, putting the festival under siege for hours. They moved on to other parts of Israel, leveling buildings with rockets and going house to house to fatally shoot men, women and children.
Israeli Prime Minister Benjamin Netanyahu promptly declared war against Hamas, and the two sides have been battling each other for days now.
So far, the overall death toll has reached upwards of 1500 with at least 11 Americans slain.