Business Mogul Flies Banner Over Florida To Get Back Stolen Rolls-Royce
Rolls-Royce Theft
Biz Man Flies Banner Over Florida ...
Find My Car and the Thief Who Stole It!!!
A Florida business mogul is proving the sky's the limit when it comes to getting back his wife's stolen Rolls-Royce.
Bob Benyo used an airplane to fly a huge banner over Miami that read, "STOLEN PURPLE ROLLS-ROYCE REWARD." The message also included Bob's personal cell phone number. Now how's that for going all out?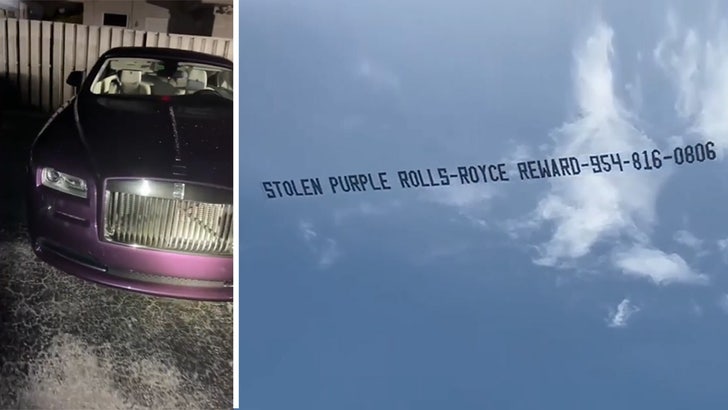 Bob Benyo
Benyo -- the CEO of Aerial Banners, Inc. -- was super pissed after his wife Olga's $250,000 luxury car was snatched from their garage at their waterfront home in South Florida on September 21. A neighbor's security camera captured the thieves walking up the driveway and then rolling away in the Rolls.
Benyo told Fox News Digital, "It's insured for more than it's worth, but that's not the point. The point is this is exactly why my insurance rates are so high and your rates are so high, and I'm sick of it. I'm done."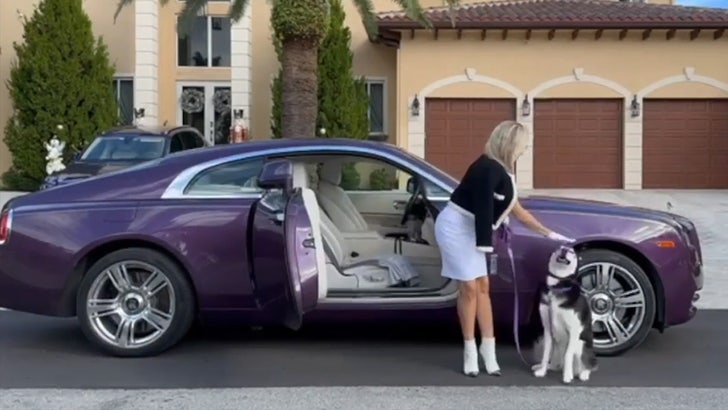 Bob Benyo
He went on ... "I thought immediately, I'm going to fly an airplane with a message offering a $5,000 reward."
Benyo also said investigators believe the suspects "cloned" the garage remote to gain entry and steal the RR Wraith, leaving behind his Aston Martin Vanquish and 1979 Chevelle.
But, Benyo thinks they also tried to steal his Aston Martin because his $1,500 key to the vehicle is M.I.A.
As for the perpetrators, they're still at large ... for now.