Australian Man Fights Buff Kangaroo To Save His Dog
Aussie Brawl
Man Fights Kangaroo
... Saves His Dog From Being Drowned!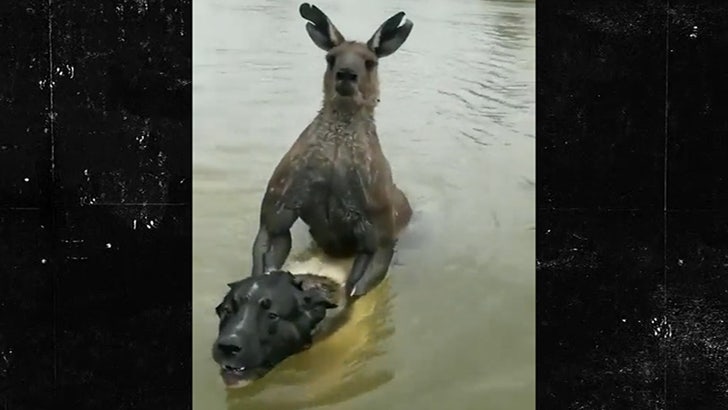 Newsflare
A man in Australia was forced to put up his dukes against a buff kangaroo that was holding his dog hostage ... catching the whole thing on camera.
The down-under beatdown took place between the 'roo and Mildura resident Mick Moloney ... who took a swing at the animal, and got knocked in return -- his camera took a tumble into the water, but his dog was safe from the scary situation.
He soon found his answer, though -- first noticing the kangaroo staring at him in the river, then his dog came up from the water, yelping as water gushed out of its mouth.
Mick claims Hatchi was in a headlock and knew he had to go save his doggo ... but admitted the kangaroo looked "jacked," adding, "I was like 'this thing's just got out of jail' or something."
He says it was pretty strong -- but he slapped the marsupial across the head and got into a tussle in the water. Mick admits it looked like it was gonna kick him, too ... but he splashed some water in its face while he bolted to the shore where his dog was safe.
BTW, Mick is a mixed martial arts and Brazilian jiu-jitsu instructor ... but claims people are already asking him when he'll start teaching "roo-jitsu."