Taylor Swift Grabs Dinner With Selena Gomez And Zoë Kravitz in L.A.
Taylor Swift
Sushi Date With Selena & Zoë
... Sorry Travis!!!
The ladies took to the highly recommended Sushi Park in West Hollywood Thursday night, and apparently, a good time was had by all -- as they were seen laughing and smiling as they left the joint.
As you know, Selena and Taylor have been pals since 2008, when Taylor was dating Joe Jonas and Selena was with Nick Jonas -- so ya, they've been through it together.
Zoë has also worked with Taylor in the past, as one of the songwriters credited on Tay's song, "Lavender Haze" ... part of her 2022 album, "Midnights."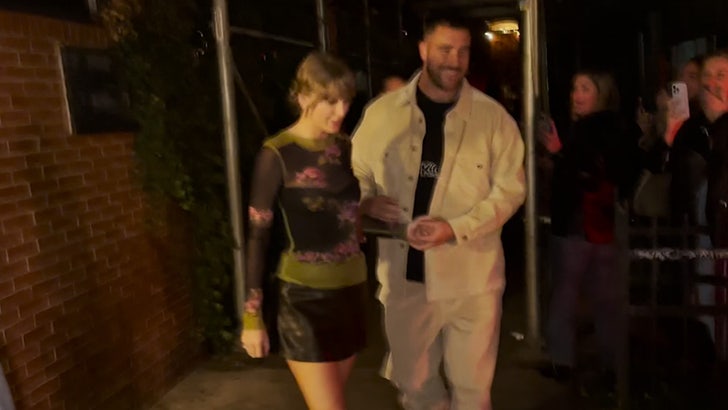 10/16/23
Getty
BTW, it looks like Taylor passed up a night with her boo, Travis Kelce, for some time with the girls instead -- but he's got a game coming up in Kansas City this weekend, so there's a good chance he'll be locked in at practice for the next few days.
It's unclear if Taylor will make it back to Missouri for the game this weekend, but if she does, you can be sure both Taylor fans and NFL honchos alike will be happy to have her ... she's definitely brought some new eyes to the game.
We've also learned the Chiefs tight end bought a new pad in Kansas City for just under $6 million -- looking to get a lot more privacy as their relationship really heats up.
Goes without saying Travis must've been a hot topic at the girls' sushi dinner.