Travis Kelce Says NFL's 'Overdoing It' With Taylor Swift Coverage
Travis Kelce
NFL Needs To Calm Down ...
'Overdoing It' With T. Swift Coverage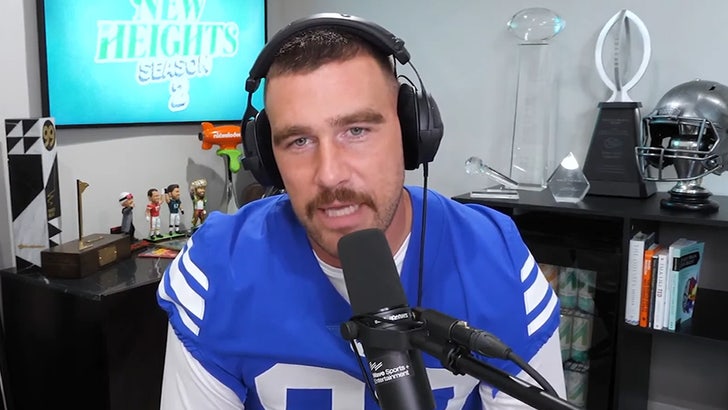 New Heights with Jason and Travis Kelce
Travis Kelce thinks the NFL should pump the brakes with its Taylor Swift coverage ... saying the league is "overdoing it a little bit" when it comes to the pop singer's attendance at his games.
Kelce addressed the league's obsession with his new relationship on the "New Heights" podcast with his brother, Jason, on Wednesday ... saying he gets why the cameras continue to show Swift on TV, but it's gotten excessive at this point.
"I think it's fun when they show who all is at the game," Travis said. "I think it brings a little bit more to the atmosphere, brings a little bit more to what you're watching."
"But at the same time, I think they're overdoing it a little bit for sure. Especially my situation."
Travis explained he understands why the NFL is leaning into the Tayvis craze ... saying he thinks it's just trying to have fun with the situation -- but it's clear he wants the league to chill.
The broadcast showed Swift numerous times throughout the game ... and the league has gone full Swiftie on social media -- using her pics and name on its profiles.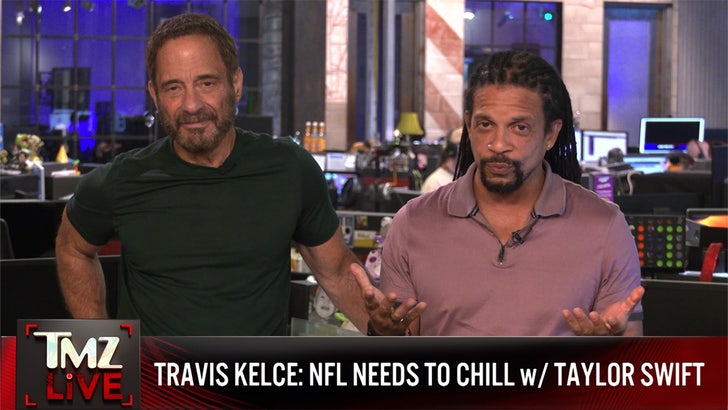 TMZ.com
But if the league is listening to Kelce's comments, there's a chance the NFL's Swiftie era is coming to an end.