Taylor Swift, Travis Kelce Set Ratings Record for NBC Sunday Night Football
Taylor Swift & Travis Kelce
NFL TV Ratings Set Record for SNF
... Huge Leap for NBC
1:48 PM PT -- NBC just released updated ratings and says the game actually peaked at 29 million viewers and averaged 27 mil. The new numbers include people who watched on NBC network, as well as streaming numbers for Peacock, NBC Sports Digital and NFL Digital platforms.
So ... the Chiefs vs. Jets, Taylor Swift's Version, is now NBC Sports' biggest-ever streaming audience for a regular season Sunday Night Football contest.
Taylor Swift and Travis Kelce are seemingly still going strong ... but the number of folks tuning in for updates as Taylor cheers on TK dipped as Taylor went back for seconds.
The TV ratings are in ... Sunday night's telecast of NBC's Sunday Night Football saw 20.31 million viewers for a matchup between Travis' Kansas City Chiefs and the New York Jets.
The overall figure was the biggest on TV last night, but it's 4 million less than last Sunday's Chiefs game, which drew 24.32 million ... the first time Taylor cheered on Travis from a suite.
Of course, last week's Chiefs game was on a different network, FOX instead of this week's NBC, and in a different time slot ... 4:25 PM ET kickoff instead of this week's 8:20 PM ET start.
There was a lot more hype around Taylor and Travis heading into the Chief-Jets game, though, and even more star power in the second week.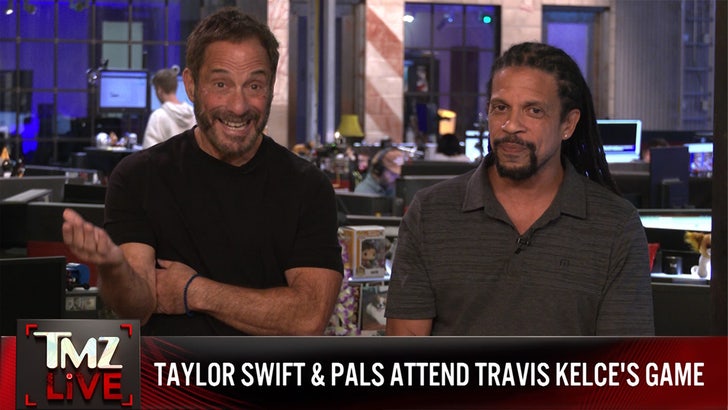 TMZ.com
Taylor's new bestie, Brittany Mahomes, also joined Taylor in the suite ... ditto for Travis' mother, Donna, who got a big hug from Taylor.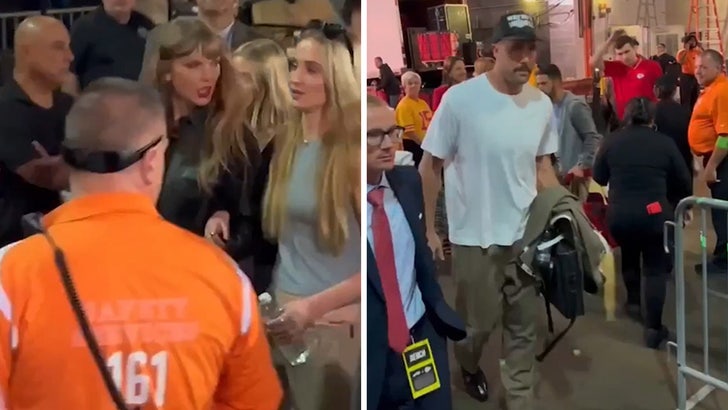 NBC Boston
Travis and the Chiefs are on CBS next Sunday ... for a 4:25 PM ET kickoff on the road against the Minnesota Vikings -- and it will be interesting if Taylor shows up for her third game in a row, and how the final TV ratings shake out.
Do you think Taylor Swift and Travis Kelce will last long term? Vote below.